In recent times whenever I had looked out from a window of aircraft I kept staring at all the clouds below me and a clear blue sky overhead.Dense forests,desolate beaches,snowy mountains,arid flatlands I have been everywhere but I had wondered if I would see such a view during a ride.As our bikes started climbing from thimpu this tour presented me with such a beautiful spectacle with clouds till horizon and a blue sky above us and I didnt miss an opportunity to stop Anup and Razor and click a picture to freeze this precious moment for time immemorial.
This ride story of bikers from different parts of country bounded by common love of motorcycle touring set out to conquer unknown terrains and chase new horizons
*ING:
Rajiv Livingstone(Trivandrum) as Jithu on ZMA:
Sparsh(Delhi) as himself on P150: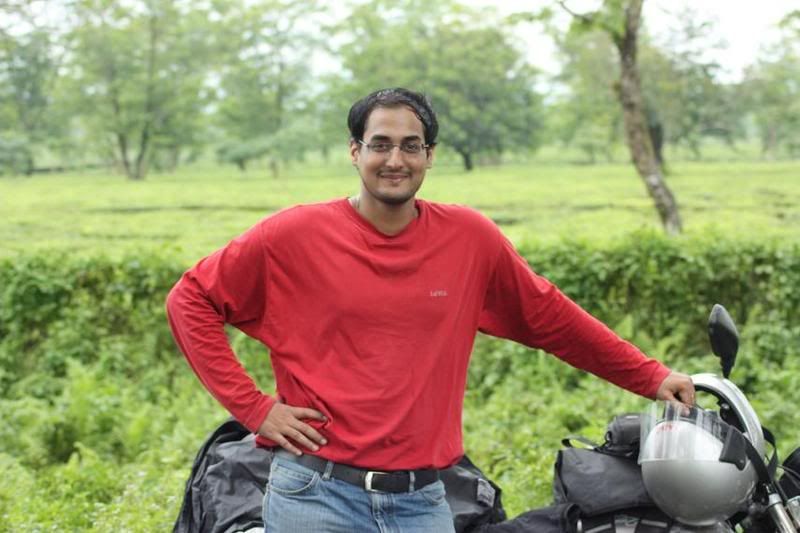 Anup Abraham(Mumbai) as himself on HH ambition:
Gopi(Mumbai) as razorblades on RTR:
Amit Patil(Mumbai) as darth lucifer on P200: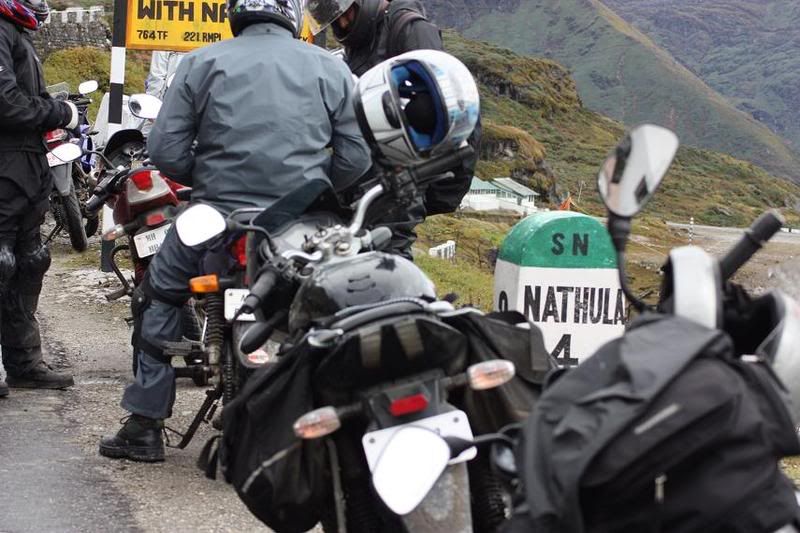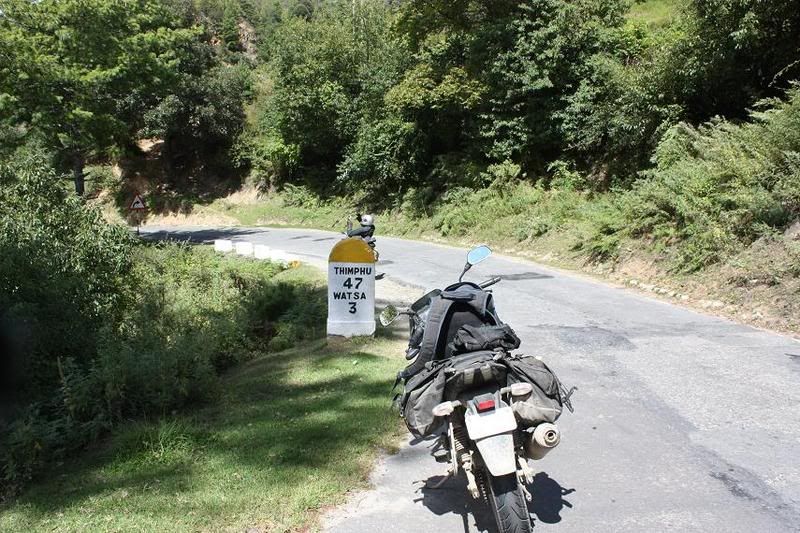 Let the journey begin: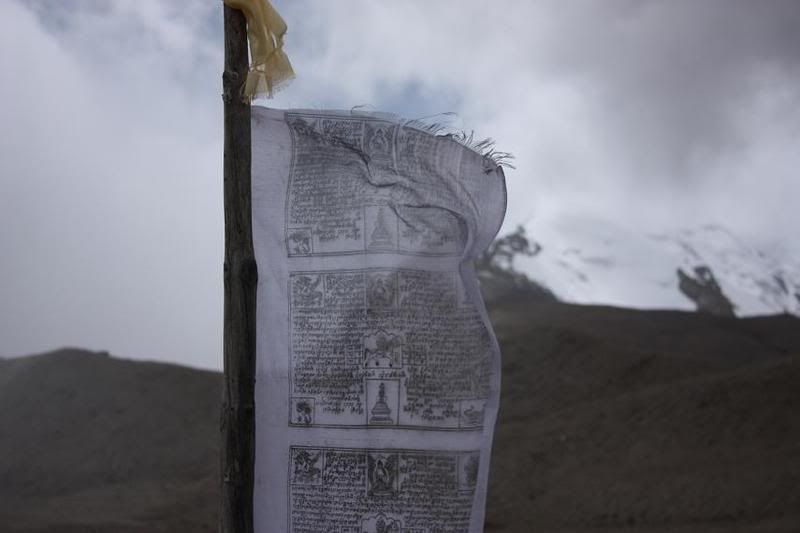 __________________
Till everyone returns and fireworks really start some mundane details of journey till NJP
12,13,14,15th sept 2008
Caught up train till Kolkata on night of 12th.Howrah mail.Me gopi and anup were alloted lower middle and upper berth.We had booked non ac sleeper keeping option open that we might have to load bikes in same train.non Ac meant lesser bribes was the thought.
However to our horror we found out that what was meant to be a side berths are now converted into three berth.How the fck do they expect 3 people to travel in place that can hardely accomandate 2.Anup who was our 'mandwali/jhol/setting guy' tried to arrange for AC seat in vain.Our journey begin with a bad start and we somehow spent 36 hours in real painful conditions.

Reached kolkota and took a cab to sealdah.Stayed in cheap hotel close to station.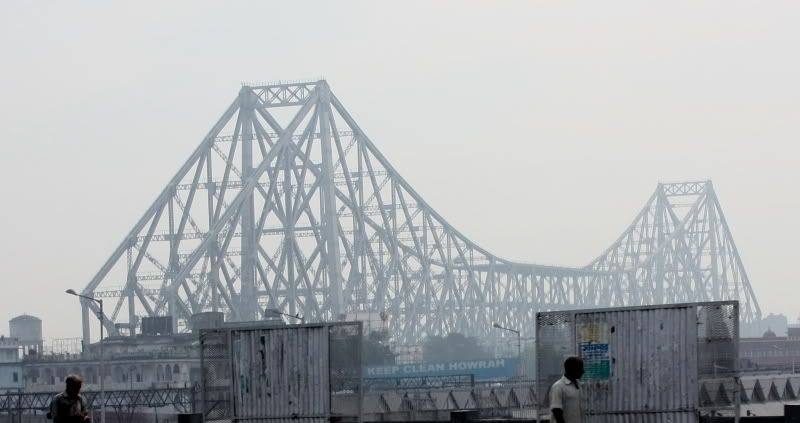 went out to took our first tram ride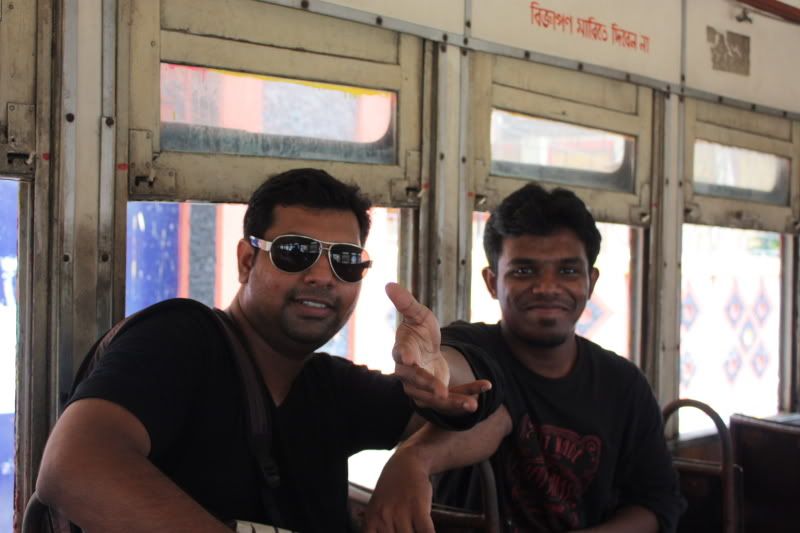 later went to a local joint(cant recollect the name) for a drink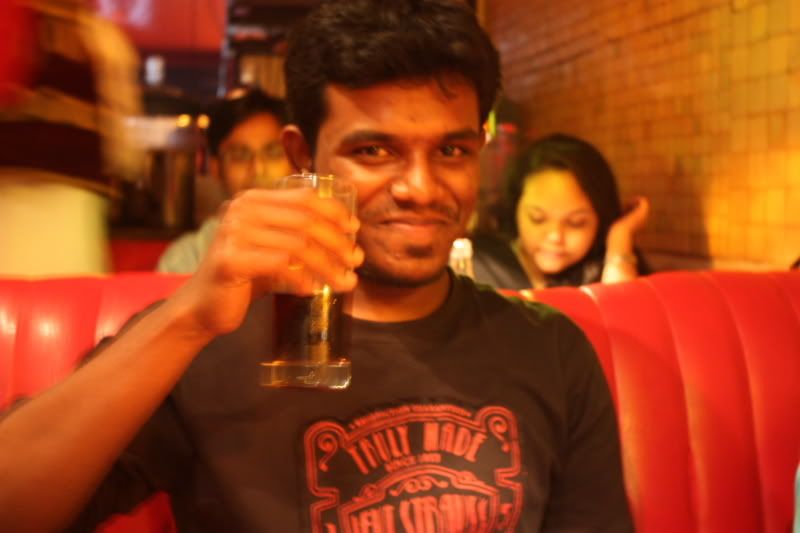 Got tipsy and anup and razor went ahead and had more till everyone was stoned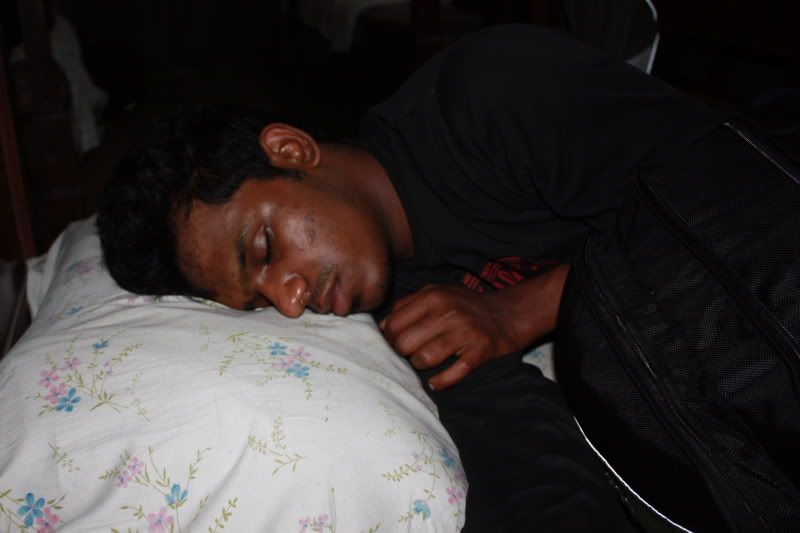 Caught darjeeling mail on sunday night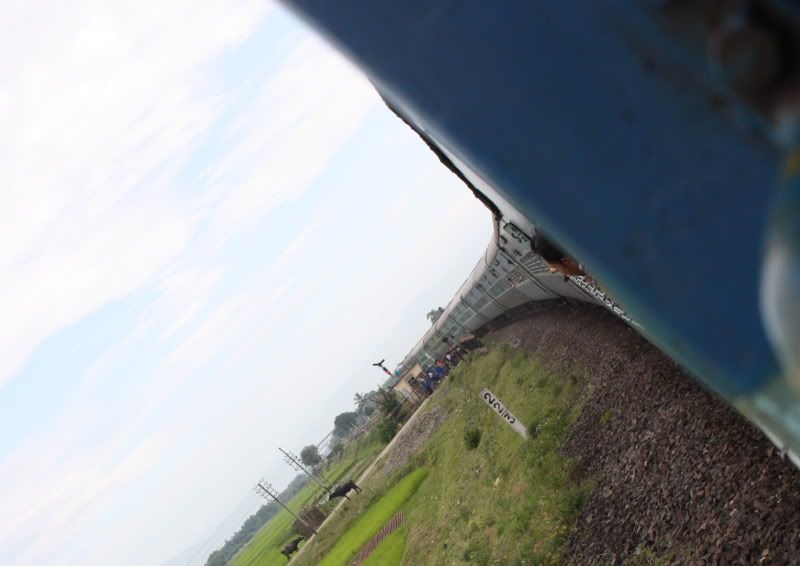 Woke up to a beautiful sunrise caught from moving train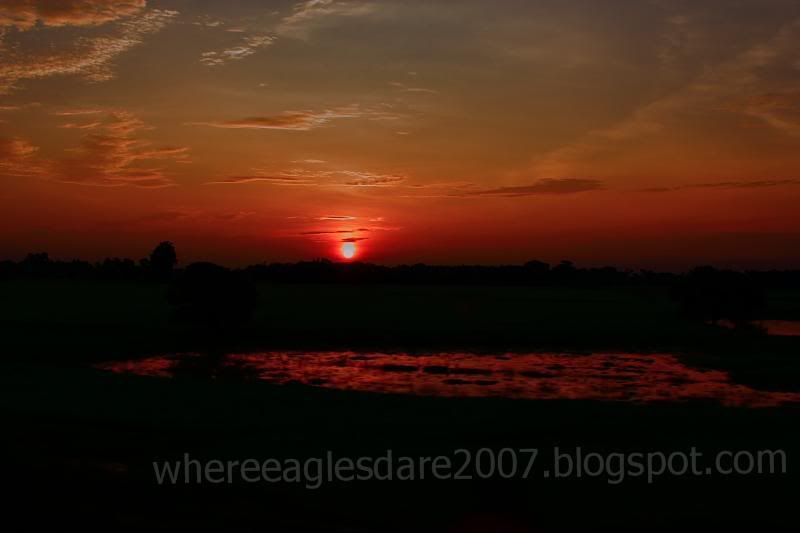 As train reached siliguri we could smell the much awaited mountains and butterflies were fluttering in our stomach.




Collected our bikes from GATI and later met jithu and sparsh who had already arrived at NJP.Stayed in a hotel at siliguri where Jithu was put up for some time.Sparshs bike which was coming by train from delhi had overshot NJP and reached Gawhati and was available only on monday noon.We decided to ride to Gangtok the next day.

Coming up :Destination Gangtok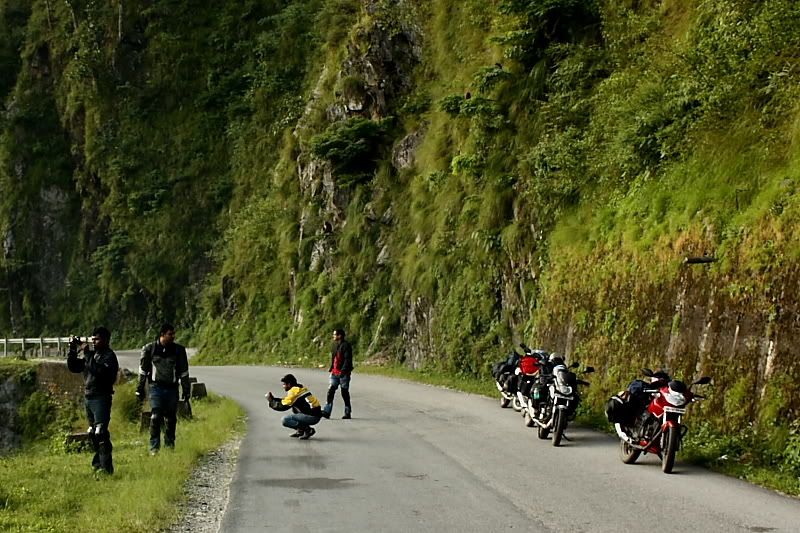 ...................to be updated on night of 30 th sept 2008

Tuesday 16th sept 2008:
Started from siliguri and sped to gangtok.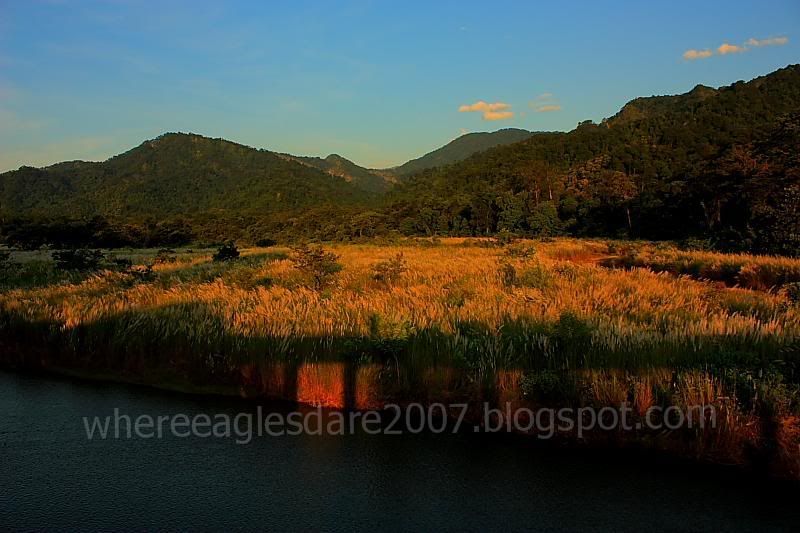 Awesome twisties.We were delighted by beauty of nature and were accompanied by river teesta.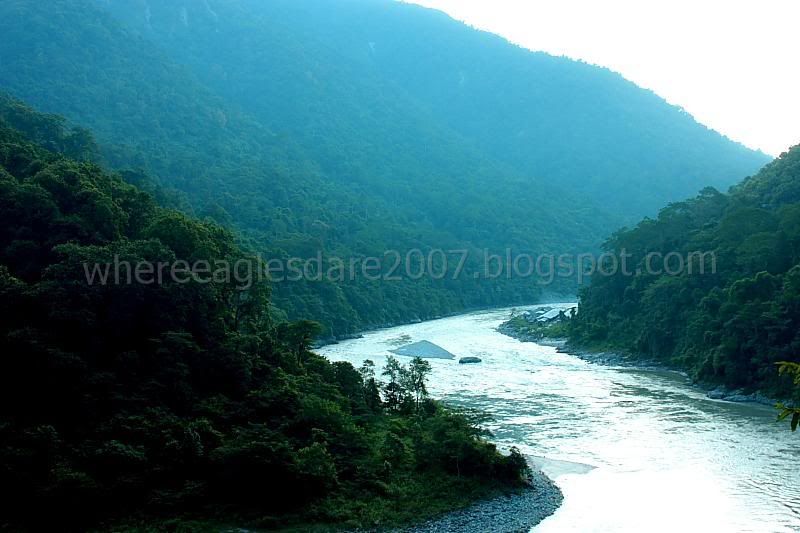 Tried to arrange for permits.Were accompied by a local lad PG(Anup/sparsh can elaborate that better when they have time since they were mostly responsible for it)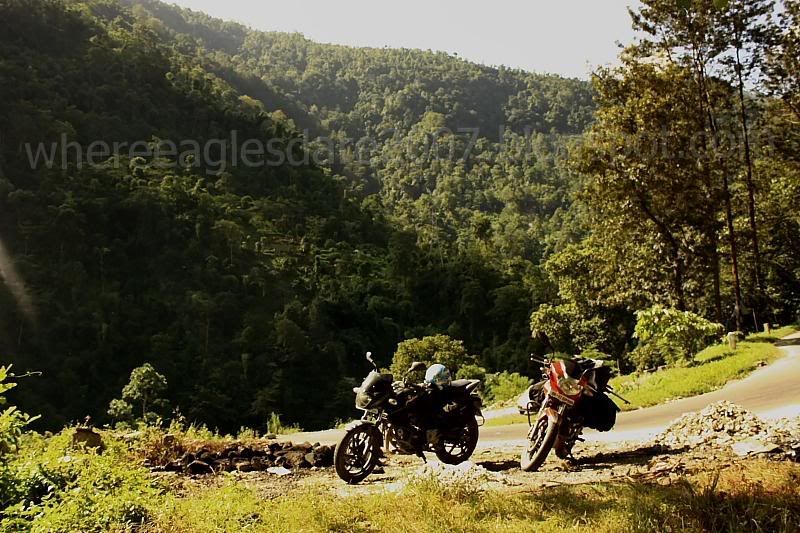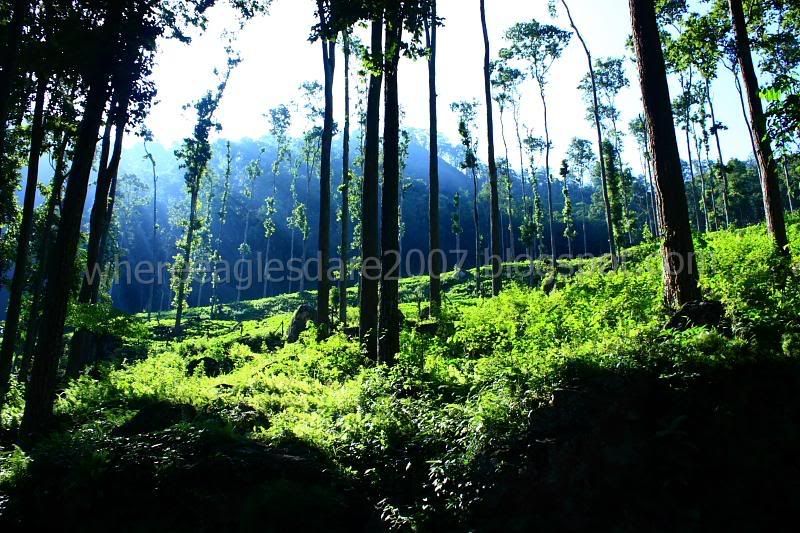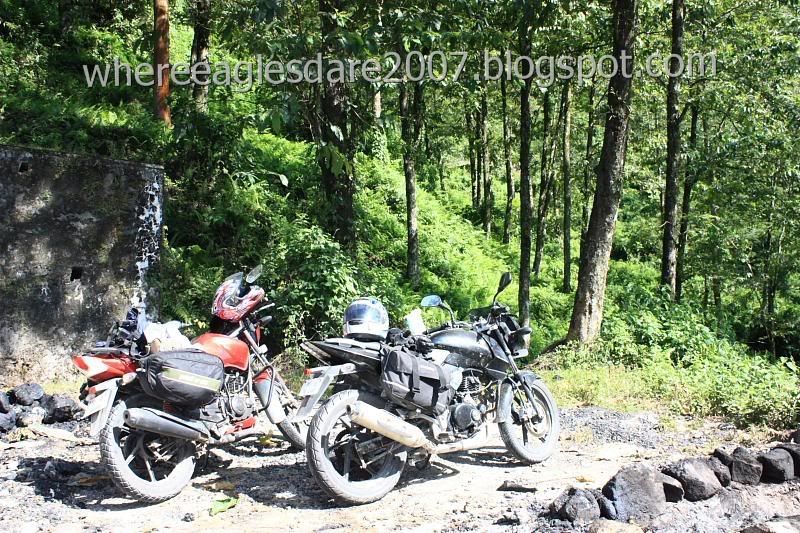 Got a hotel room and when to click panaromas of gangtok city at dusk and twilight:
went to gangtok market for a drink and daru cheif daru commitee in team was in full swing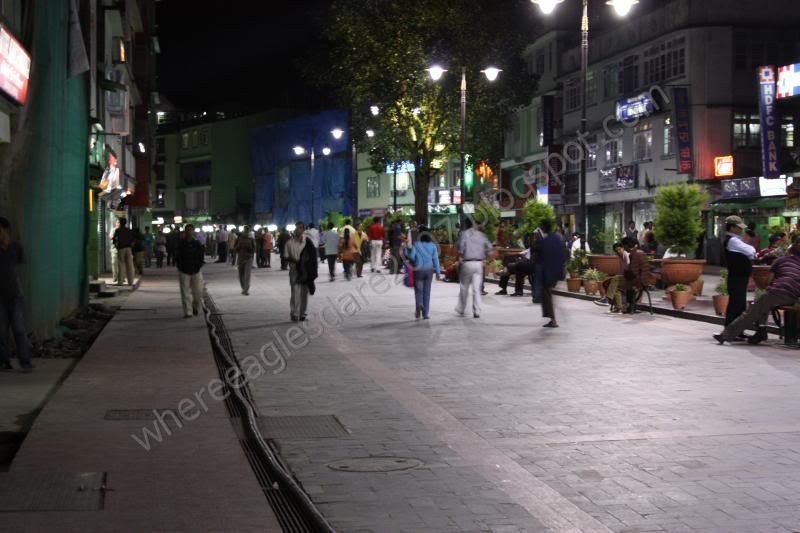 (Anup and jithu)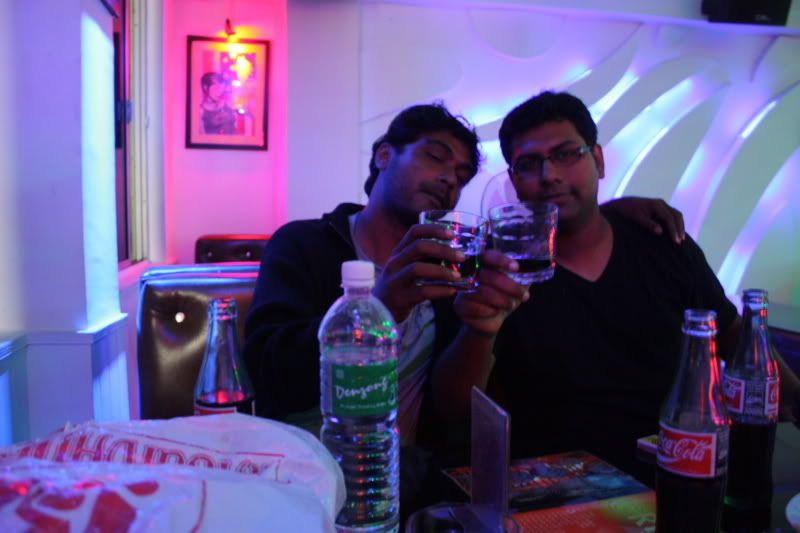 ------------------------------------------------------------------
Visit to nathula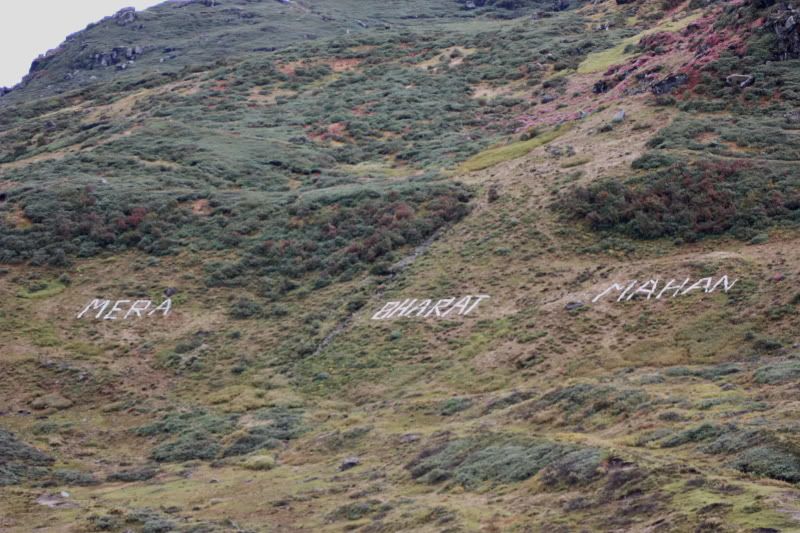 When we had entered Gangtok,we were chased by enthu young man on his R15 who took a u-turn when he saw all armored riders venturing into gangtok.
He asked us if we were from bike india and said some other bike group from bike india had visited sikkim two years ago(Maybe GIR guys)He identified himself as PG and helped us in showing around the place and helped us in getting permits.A big thanks to you PG.Anup and Sparsh were mainly responsible for permits hard work on tuesday and wednesday
PG and his another friend Raul who are sikkim localities joined us on the next day ride to nathu-la
Bottomless valleys on ride to nathu-la
waterfall en route nathu-la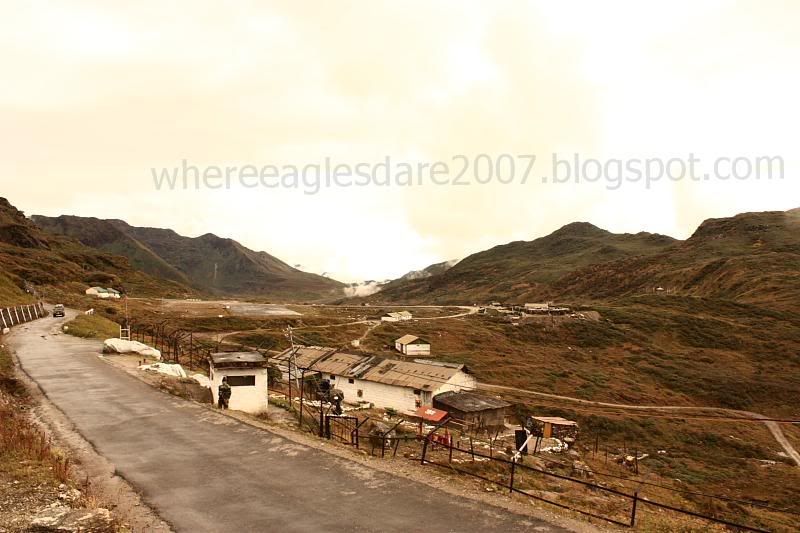 Yes we finally made it
Photo(Anup,me,razor,Jithu,PG and Raul...sparsh was chit chatting with some soldiers)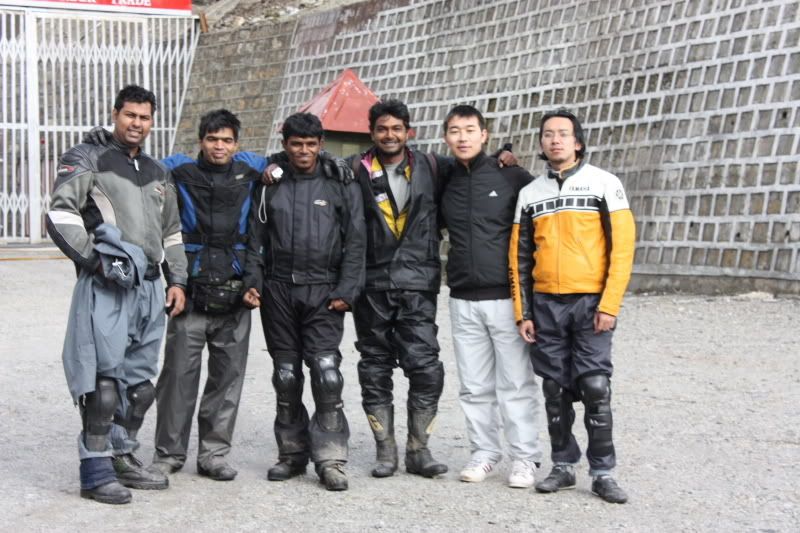 There are chinese soldiers on other side of gate.Some claim there is a 6 lane road to lhasa on other side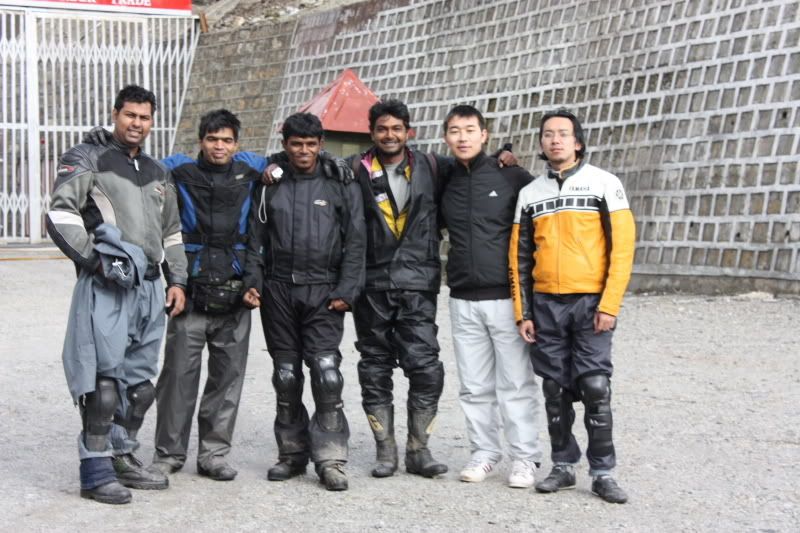 Bikes posing(We were being watched by chinese on the other side of fence above the rocks)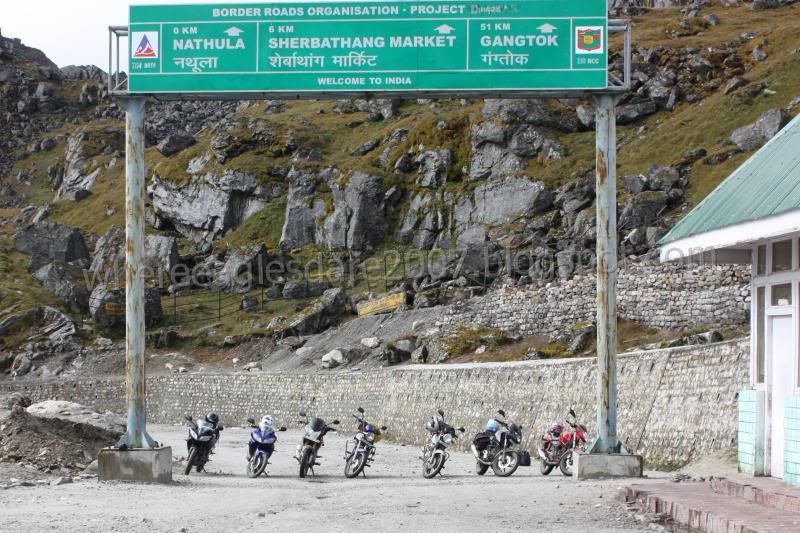 Baba harbhajan singh mandir.He is a legend at this place
where earth meets heaven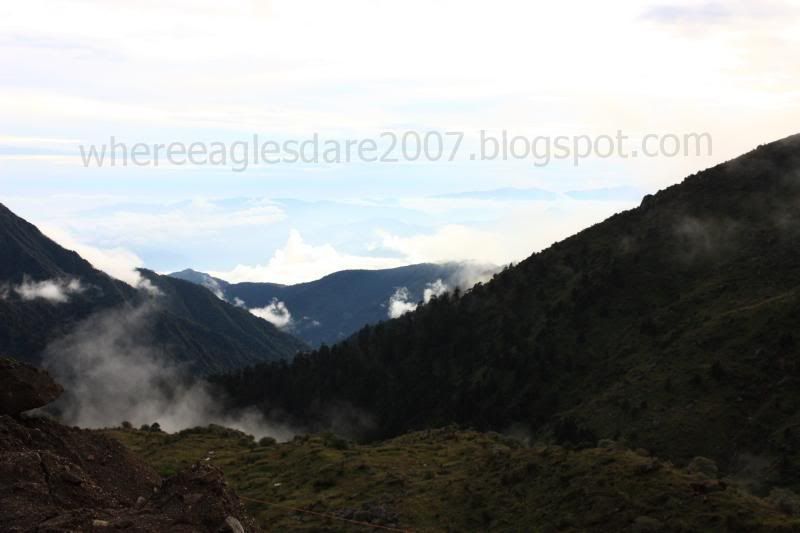 Tsonagmo lake while decending down: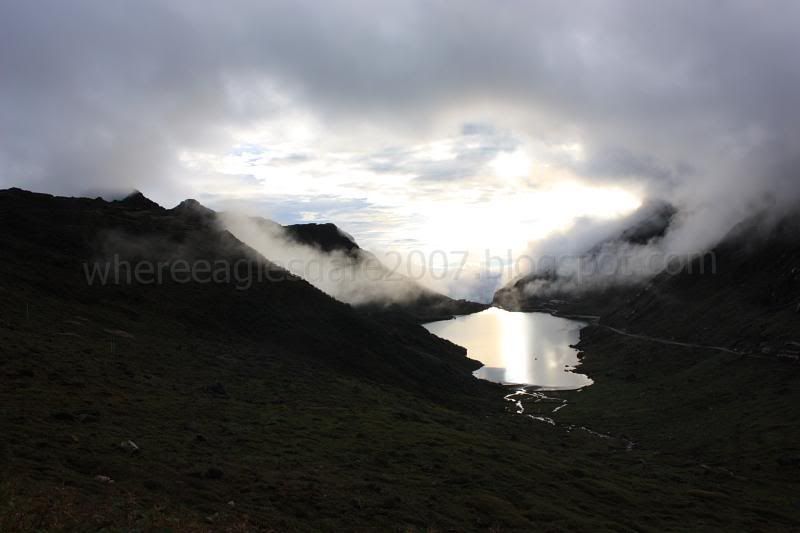 -------------------------------------------------------------------------
On thursday we went to lachung from gangtok: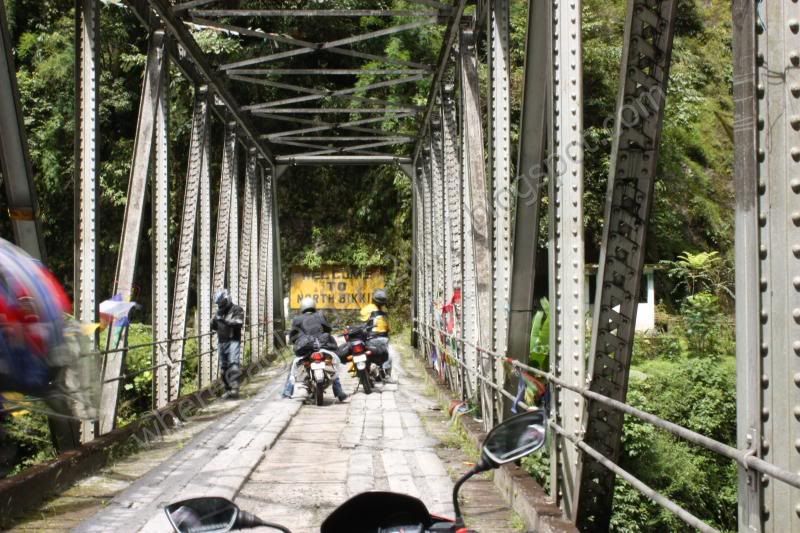 On route we saw some beautiful vistas: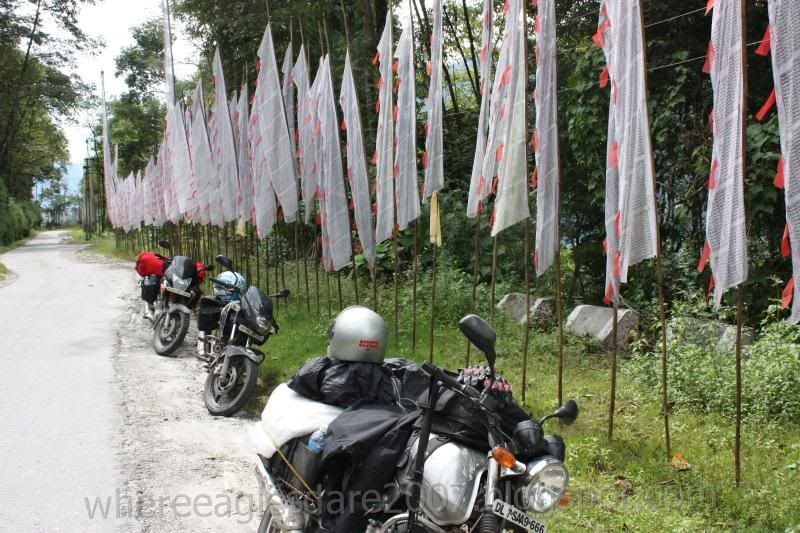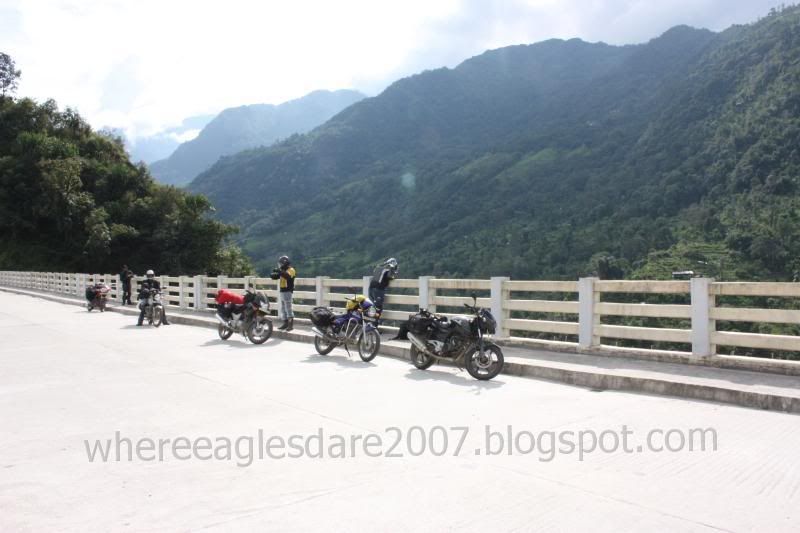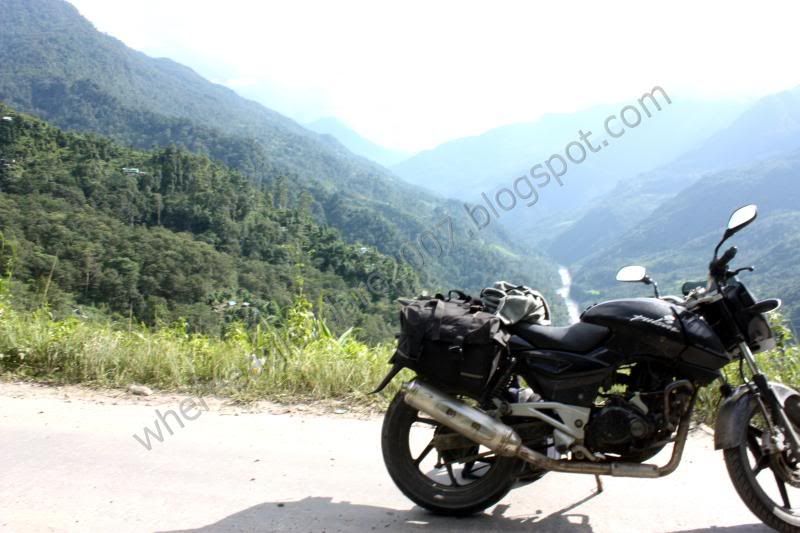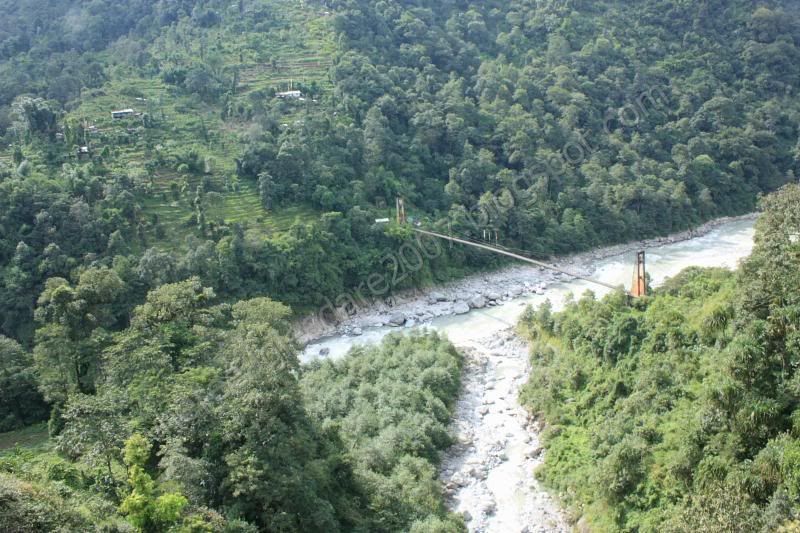 -----------------------------------------------------------------------
Started from lachung towards yumthang and zero point early in the morning for perhaps the most beautiful morning on the trip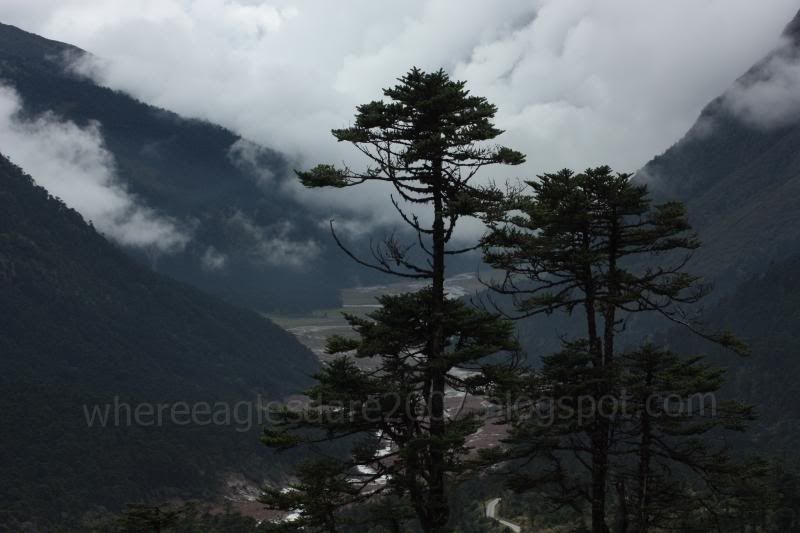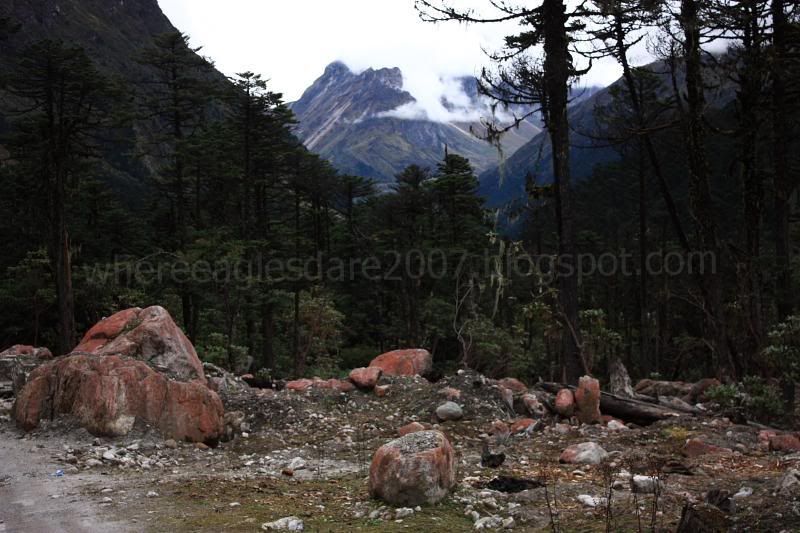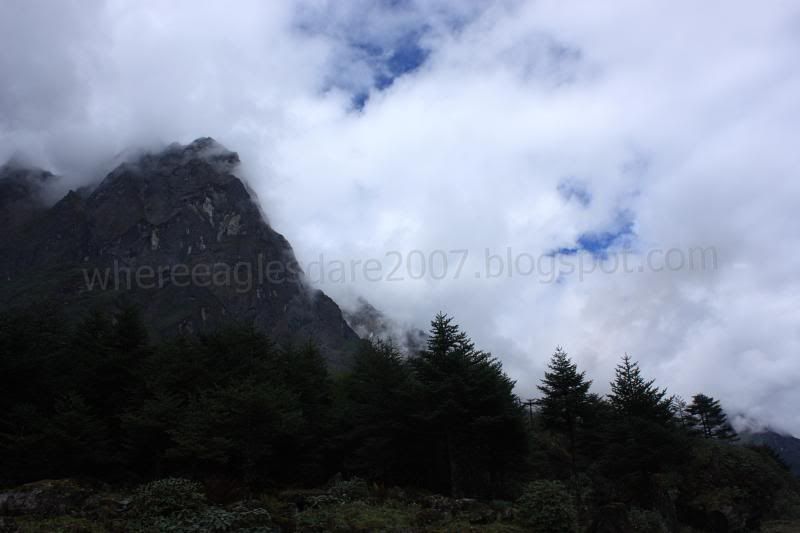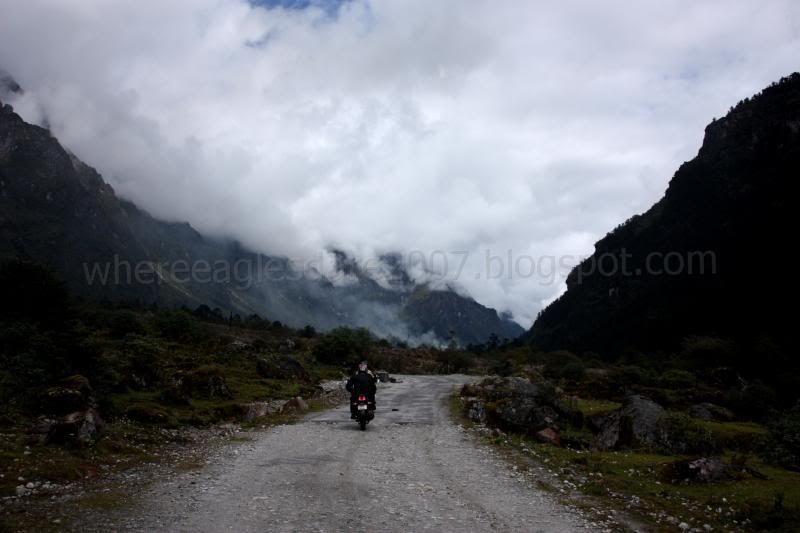 Some marcos from valley of flowers with my 70-300mm lens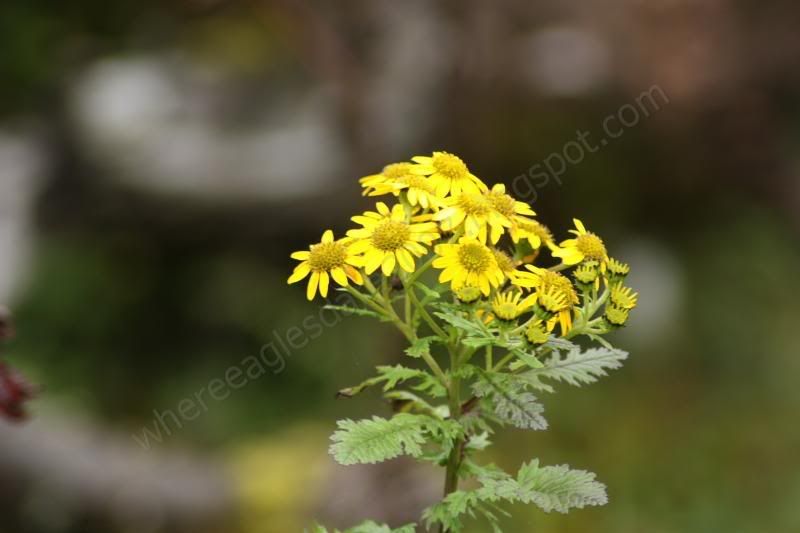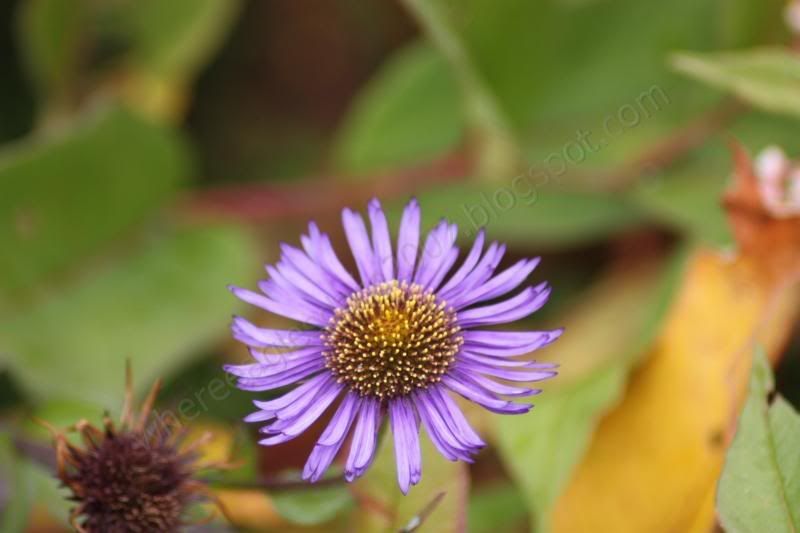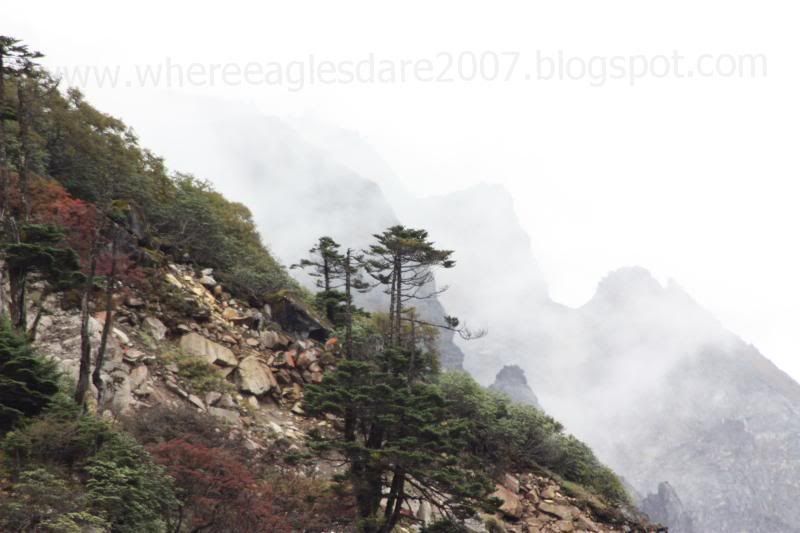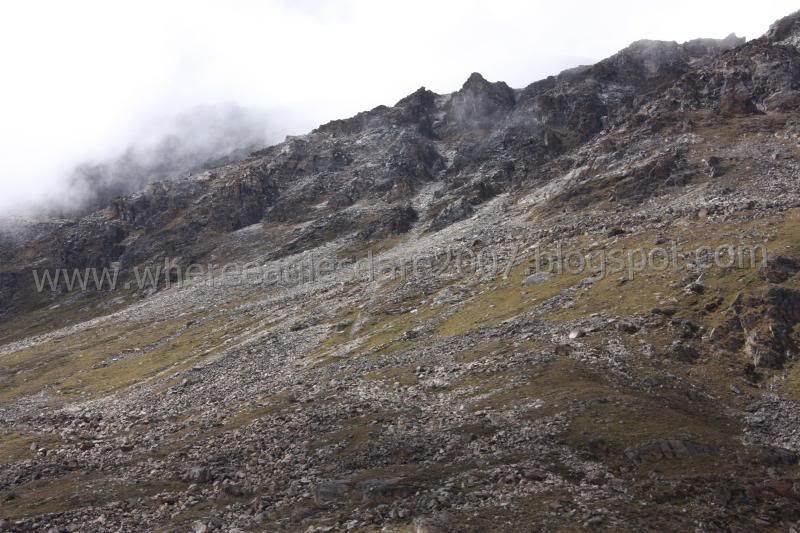 The road wasnt all that good
A broken bridge a few kms before zero point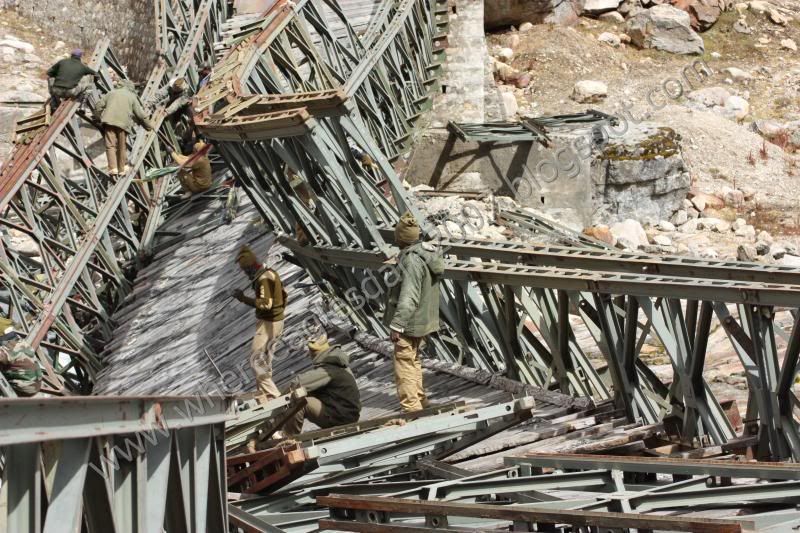 That gave buggers some reason to do some off roading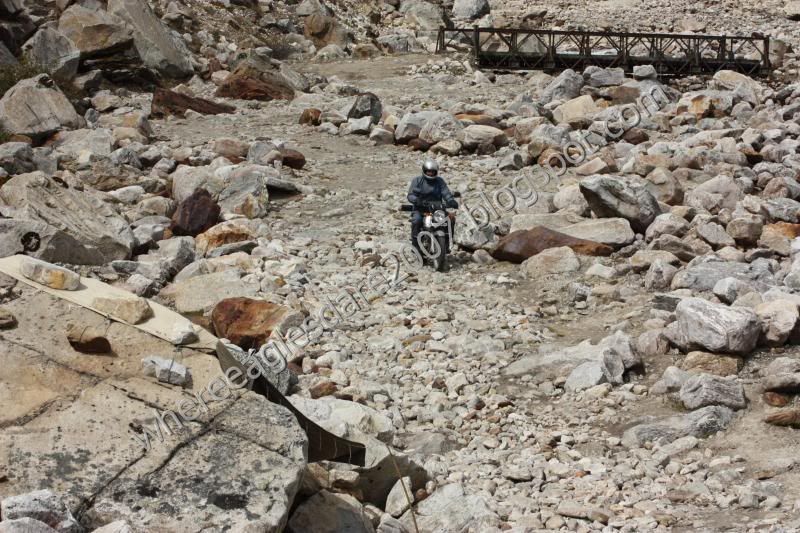 But life is not always that easy
Anup had a flat tyre at lachung.So we decided to spend the nite at lachung and start very early towards gurudonmarg the next day.
While we were wondering where to put two little bolts and some 'thingy' left when we put back the wheel ,Sparsh was giving 'joy rides' to ladies in town
--------------------------------------------------------------
We met taxi walas in yumthang who scared the shit out of me when they put their hand straight and said the road is this steep.Next he added that they have to put their vehicles in 4*4 to ascend it.Incase you dont make it you will 'come' down.next he added kanchenjunga 'uske niche dikhta hai woh utna uncha high'(It is so high kanchenjunga looks higher....i knew he was stating something which was wrong but still)
There is a saying that post 1:00 the wind is so high rocks start flying and it is impossible to come back alive post 1 pm.I have a severe acrophobia and all of us were terrified etc.
Started very early in the morning as we had lot of distance to cover from lachung.
Did lachung-chumthang-lahchen.Booked hotel where we dumped our luggage and anup who was suffering with ill health (ams,cold,rum and high blood pressure)
Finally started the climb to gurudongmar.At the checkpost 16 kms from lake we met army jawans who treated us with piping hot gulab jamuns and tea.
Later on we encountered some mine fields on the way(I guess sparsh and jithu took pics)
Finally reached the lake.I didnt click lot of photos while riding as we were primarily concentration on reaching the lake and make it back safely.I had difficulty standing at lake as i had left my baraclava and wind had started picking up speed that it was 1:00 pm.So i was wearing the helmet thruought while I was at lake to prevent temperature of body dropping.
Thankfully only last section(couple of kms was ' steep' but it wasnt exposed and was relatively safe incase someone actually 'came down').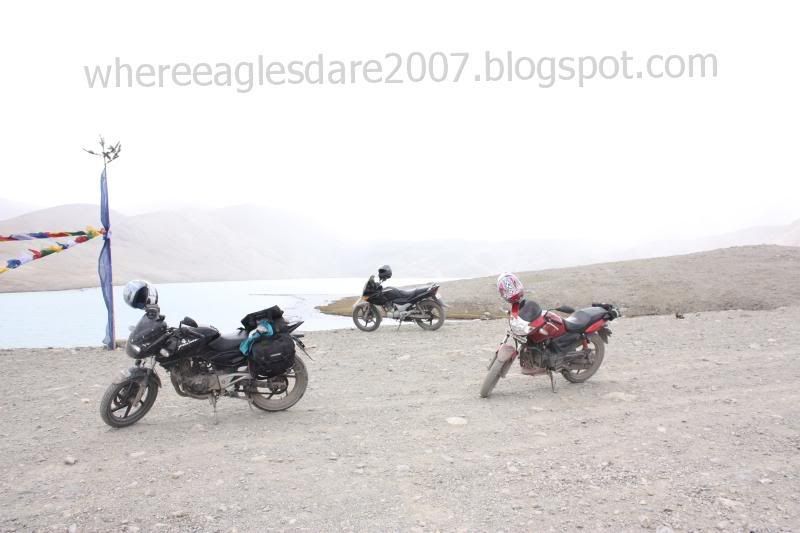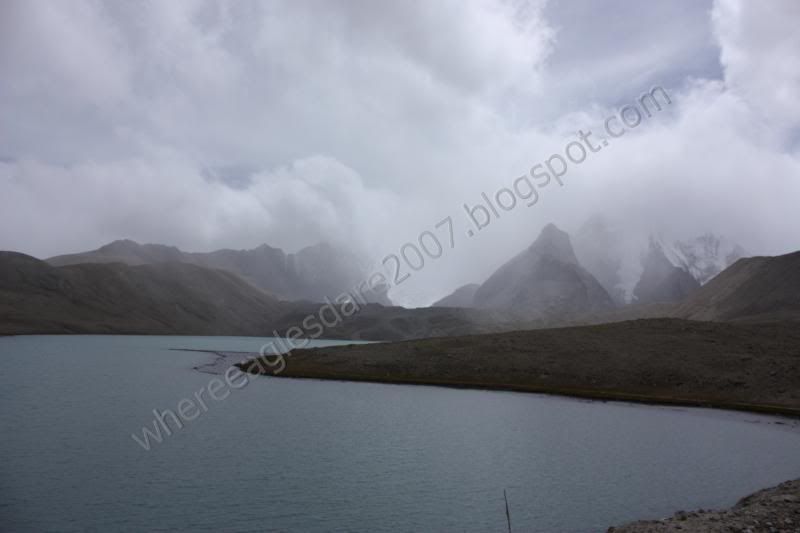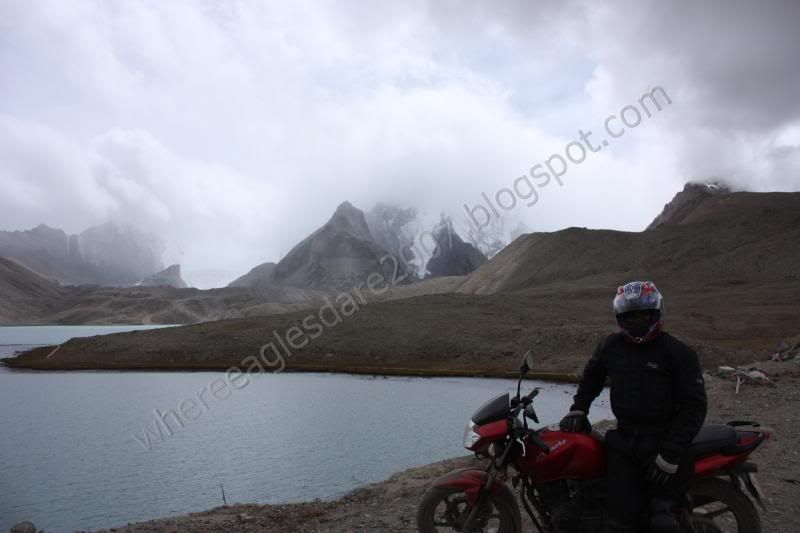 It was prolly the most gruelling day of the entire ride and we made it back to lachen and decided to camp there as we were tired to find out anup had befriended all women in the hotel we had left him in
There is a tsolamo lake further ahead of gurudongmar however we were not issued permits as some army exercises were going on there.
------------------------------------------------------------------------
Rode from lachen to NJP nextday(sunday).Plan was to reach phunsholing.Dont have much snaps since it was again a hard day riding.
Cross chumthang to reach a lanslide which took too three hours to clear.
BRO people at work
Riders resting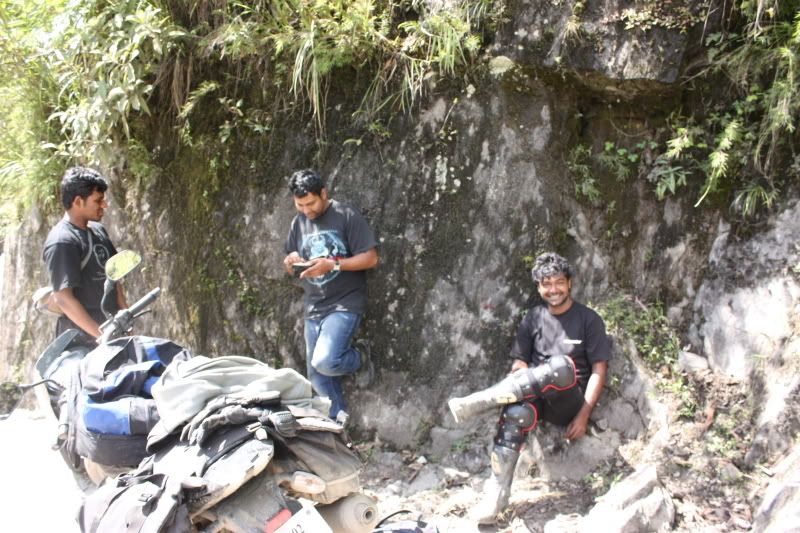 Sparsh had a makeshift resting place
Finally we reached NJP and with all riders tired we gave up phunsholing deciding to cover it the next day
-------------------------------------------------------------------------
On monday 22 september we rode to phunsholing.
Abt 100-150 kms from NJP.
the road was accompanied by some nice tea estates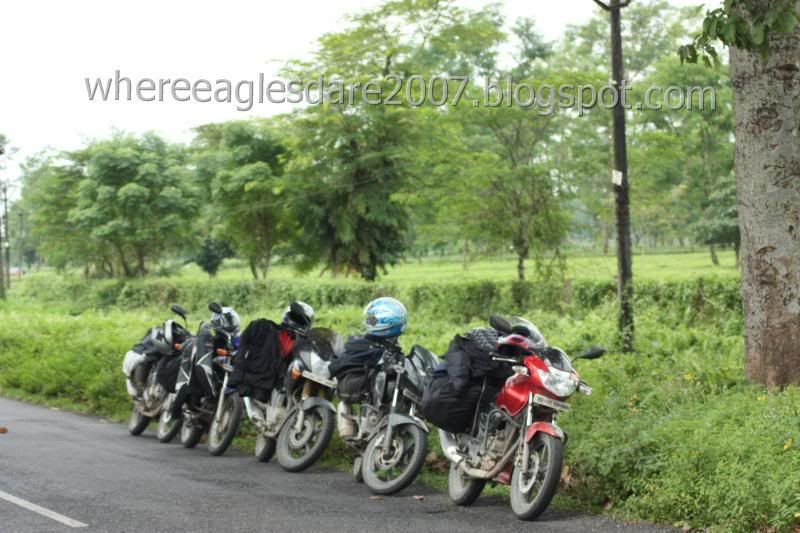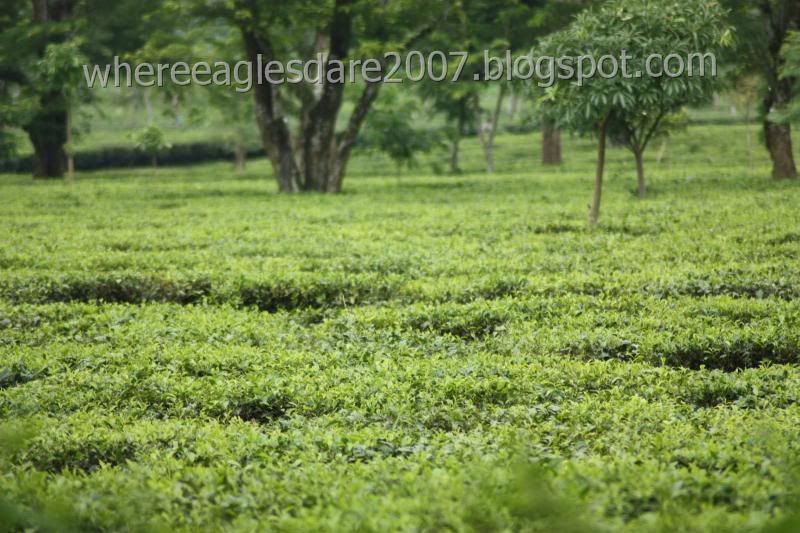 Finally reached phunsholing gates
we sent anup and sparsh for permits for ourselves and it was done within couple of hours.Good to have sweet talkers in the group
Next we had to get the road permits for our vehicles from local rto.
the building lies a little farther ahead from immigration building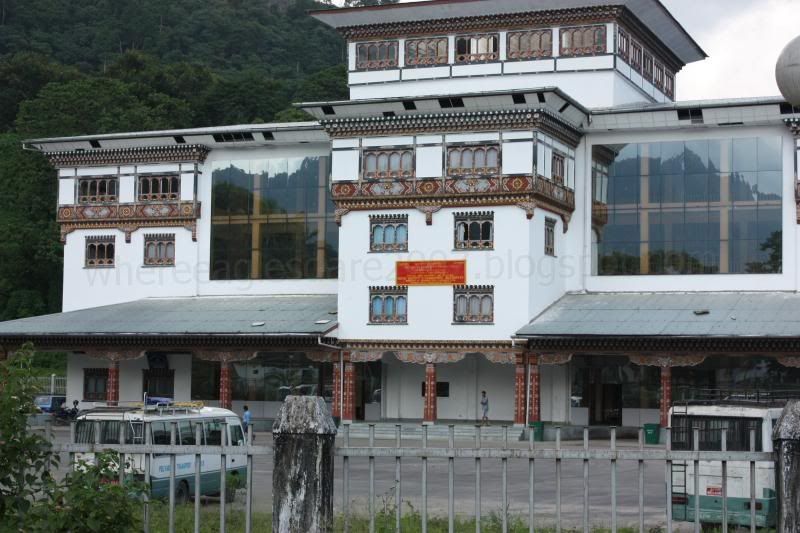 As usual we sent anup and sparsh to do the talking.By the time we had reached here it was 4:00 and office was closed.Moreever they were informed roads to thimpu were closed on 'monday' and 'tuesday'.WTF???the whole plan was abt to get ruined.
Anyways we checked into hotel west side for next couple of days spent in phunsholing.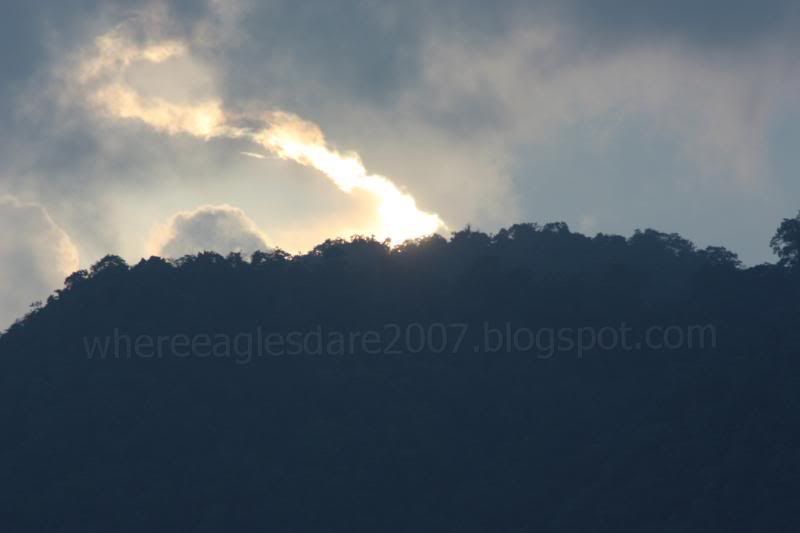 ---------------------------------------------------------------------------
Wednesday 24th september we finally rode to thimpu.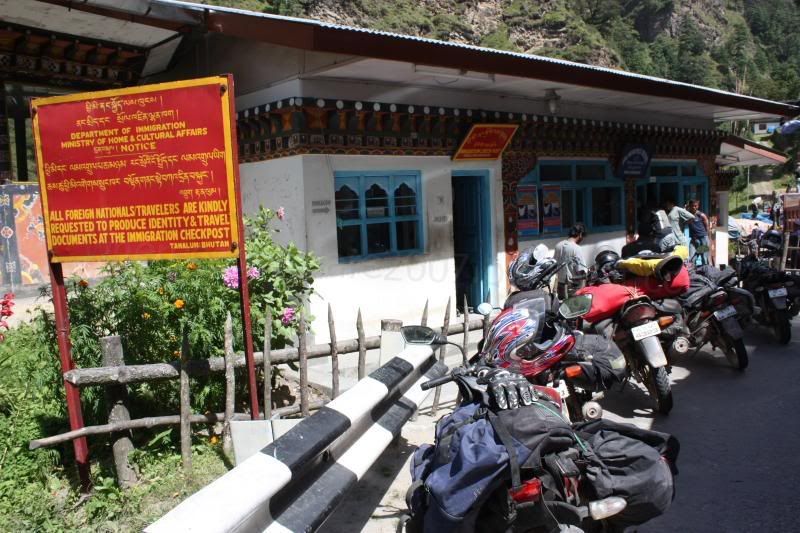 The line up and the town of thimpu ahead of us
School kids at thimpu
More school kids on bridge in traditional uniforms
-------------------------------------------------------------------------------
We were already late at thimpu.Going further required special permits for ourselves which we got at thimpu immigration office.Permits for vehicles to go further ahead were secured at local RTO at thimpu.
We decided to part ways at Thimpu the next day with sparsh riding off to paro and Jithu riding off at lesuirely pace.
Me,Anup and Razor had no choice but to canon ball thru rest of bhutan in order to achieve the goal of riding west-east.We had to ship our bikes from gawhati on saturday and had a plane to catch back home on sunday.
Thursday 25th septmber 2008:
We set off in jest to ride as much as possible towards gawhati.Photos were less just a few key ones to document and as a proof
A beautiful vista normally seen only from an airplane a few kms ahead of thimpu
Bikes at pelela top
The blue mountains in bhutan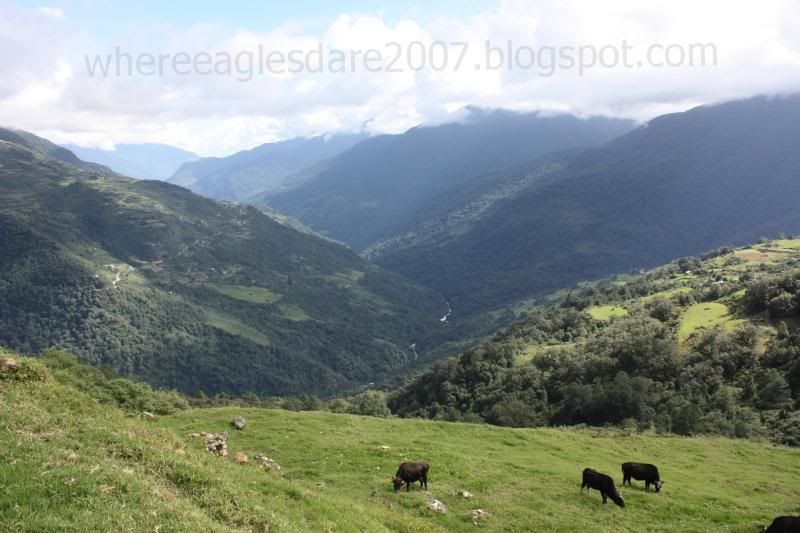 At tongsa
Enroute jakar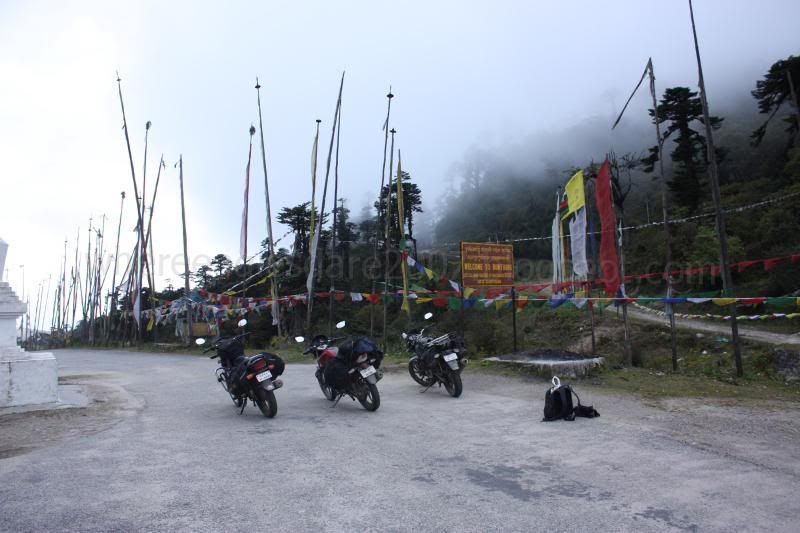 It was dark soon.We were far away from mongar(our target for the day) and we were tired.We decided to sleep at jakar,Gawhati being faraway
------------------------------------------------------------------------------
Friday 26th sept 2008:
We kept riding ,samdrup jonkhar being target for the day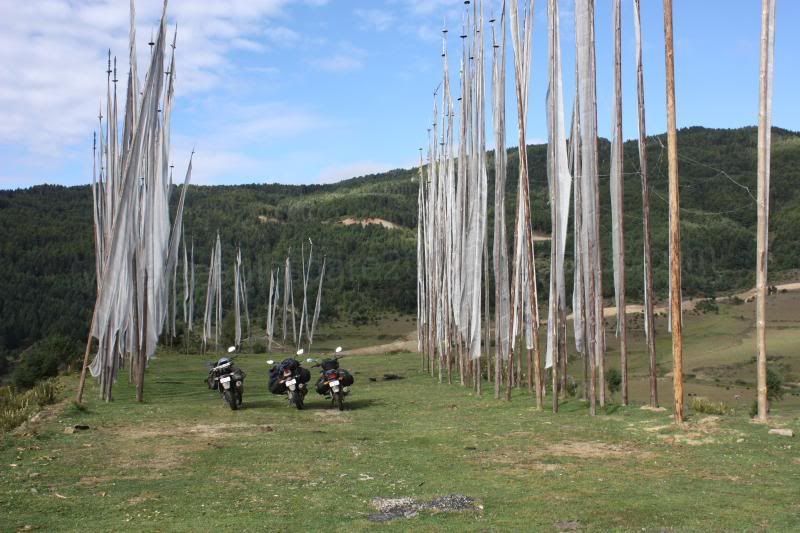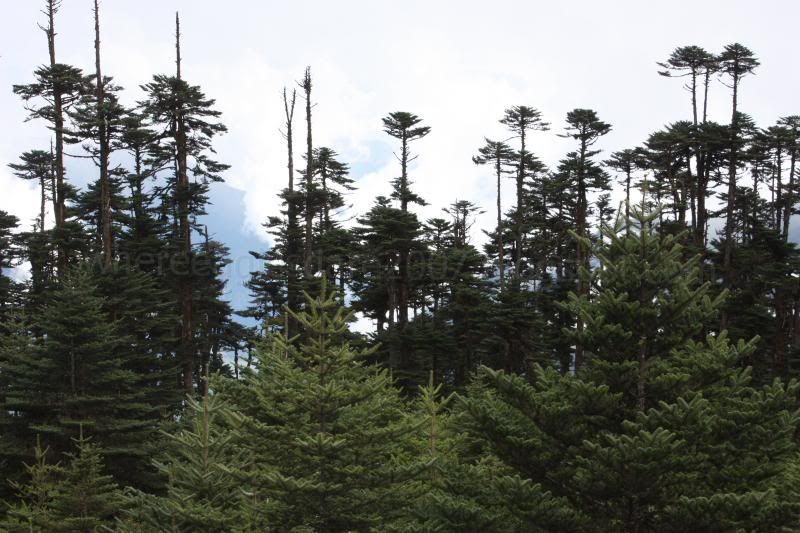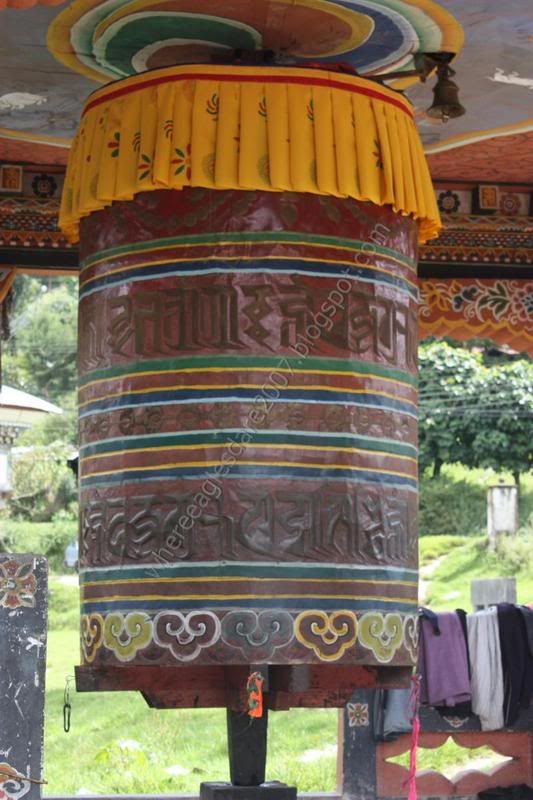 Ofcourse early morning starts and endless twisties meant lot of rider fatigue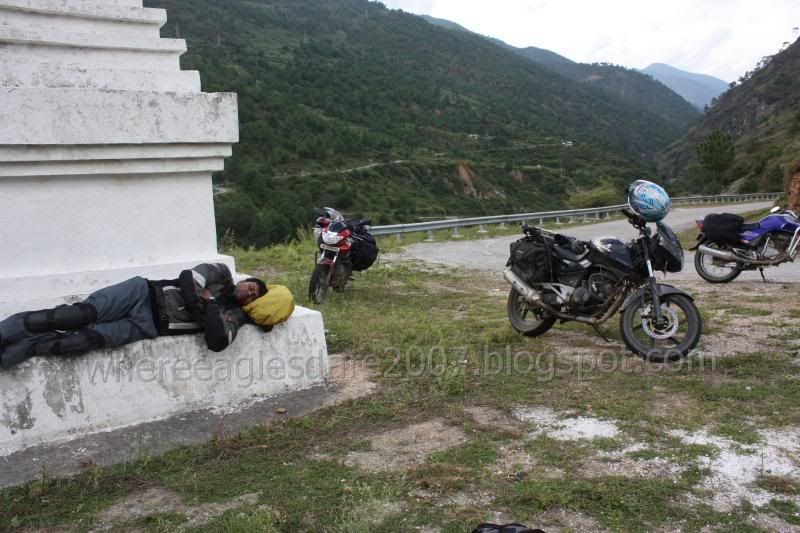 Made it to a town 60 kms from tashigang and 100 kms from samdrup jongkar
-------------------------------------------------
Saturday 27th sept 2008:
We keep speeding to gawhati thinking this was the last day of the ride.Its very early in the morning and we have to cover just 200 kms to reach gawahati.
At the start of the day my front tire skids on wet road.I check that its complete bald now.This was the baddest of all the falls and my hand was hurt i couldnt even pull it out of the glove.
we keep riding and reach samdrup jonkhar by 10:00 am.The last few kms being utterly skiddy and anups michellins skidNeed I say more.
We cross into india.I cant pull out my gloves with my hands hurting and use the trottle forget taking pics.Razor takes the final pic at the border as a proof.
We speed to gawhati now at ground level and good tarmac we reach gawhati in a jiffy.
Find gati on beharambari.Hand over bikes thankfully no nakhras.Takes a few hours to pack up everything.We decide to check into a good hotel.Check into a very expensive restaurant.
Gawahati is a big and sophisticated city.All our fears of militants,unsafe etc are foolish.Me and razor go and watch 'Dark knight' again to kill time
---------------------------------------------
Sunday 28th sept:We fly back home.A long flight later and we reach to get a warm welcome at home.
--------------------------THE END-----------------------------
where next: In 2009 we are headed to tibet.Tibet is a forbidden kingdom unseen by rest of the world and wrapped in shroud of enigma.Would be covering tibet including everest base camp and kailash mansarovar.This involves tremendous amount of planning and money spent.Sponsorships,media rights for our entire team is welcome for this ride.