Riders:Amit Patil(P200),Sarang Nadkarni(Platina ),Vaibhav Gokhale(P180)
Place Ganpatipule:360 kms from mumbai
Log:Started early in the morning.First stop at ShriDutta @panvelfor snacks.Started riding on oh so pretty NH-17.
Took regular breaks+lotsa timepass+monkeying around.saw a river near mahad.Decided to pose around a little bit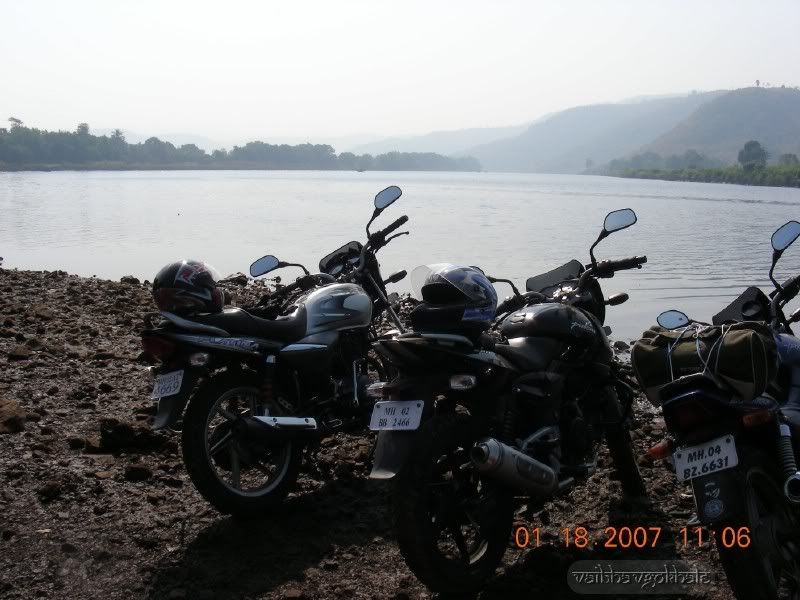 Post mahad the twisties fun start.Kashedi is really fun when u try conering and all.
Reached chiplun late after those takes and retakes on the twisties.The fun part is kashedi is followed by 20-30 kms of straight road where you can break away from formation and rip ahead if you have a P200.So its cornering followed by some serious ripping.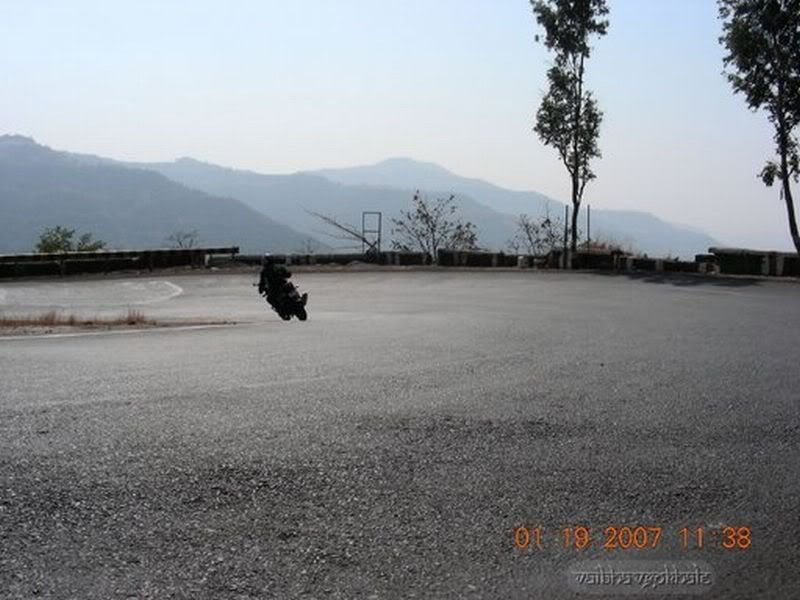 Had our lunch over there and we crossed sangameshwar and all did proceed towards nivali.From there take a right turn(west) towards ganpatipule
Clicked pics of the beach in the sun set and visited the ganesha temple over there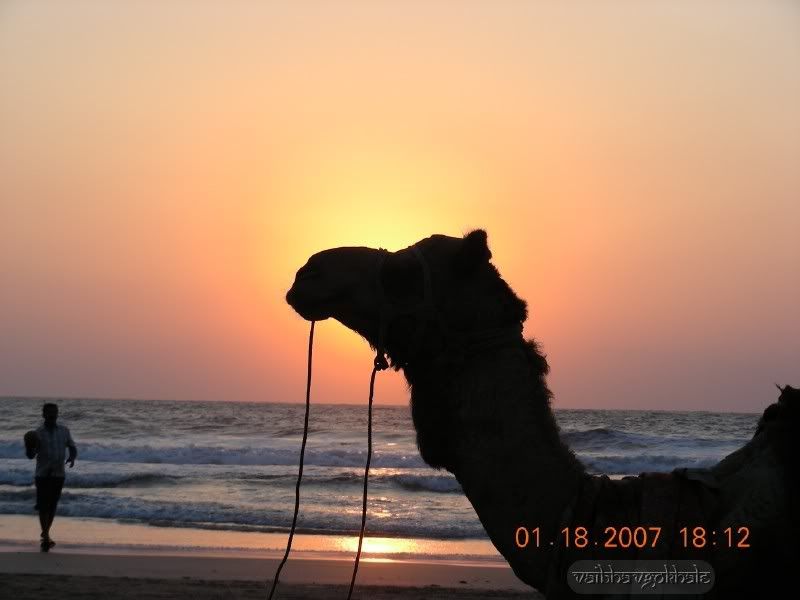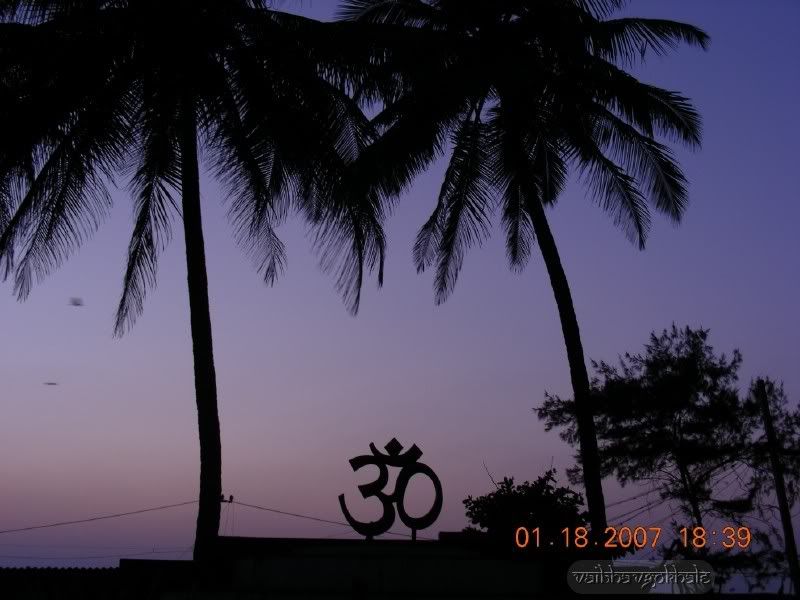 (PICS COURTESY VAIBHAV,My slr is on the way)
After sun set we had some issues with finding hotel to stay over nite.Every single hotel was booked.This place is seriously commercialised.Finally found a place to sleep for 300 bucks.
Later had dinner at restaurant in MTDC complex.
Ganpatipule is a beautiful beach but sadly commercialised.Book your hotels in advance if you are planning to visit during the weekend.MTDC has a pretty neat guesthouse/tents.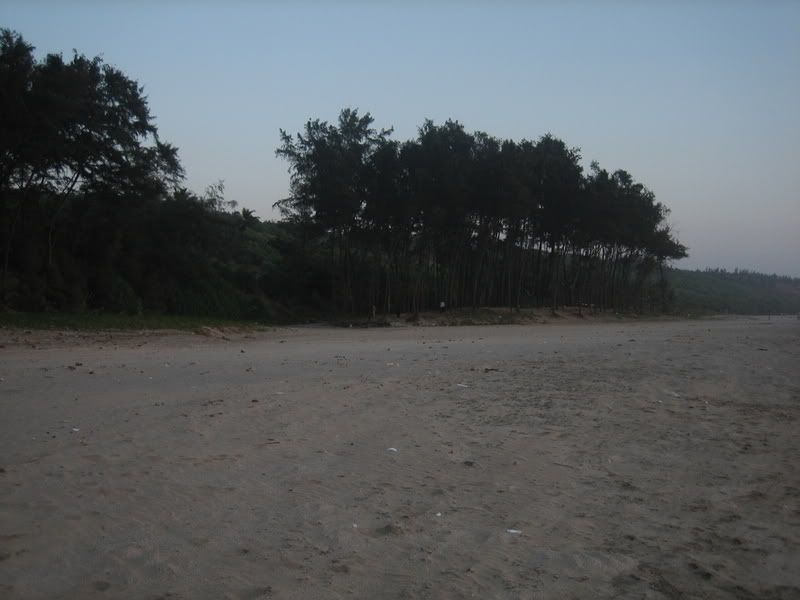 On route back the next day we rode thru the remaining 360 kms back home.This was the first time we rode thru so much of fog with visibility of less than 10 meters.Our visors got wet in less than 5 minutes after wiping them dry.And we rodefor some two hours with our visors open.Our jeans,jackets etc also got wet in the mist
We stopped at a point where fog was less and clicked a pic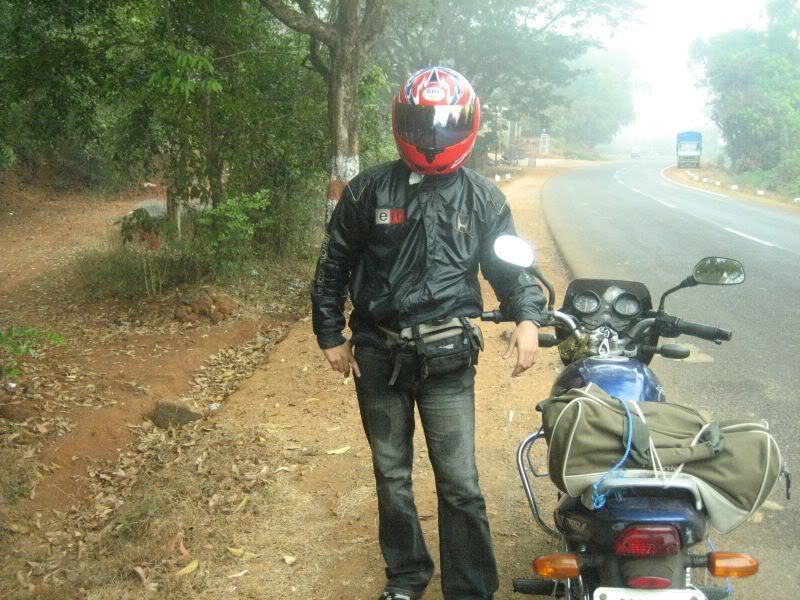 The fog got over post chiplun and we rode back home comfortably
Route taken :
Mumbai-Panvel-NH-17-Chiplun-Sangameshwar-Nivili-Ganpatipule