NY in June 2008
PICS by Amit Patil
Camera:Canon EOS 450D
NY takes forever to completely see it.You fall into love with it
Madam Tussauds.Entry fee is 28 $.So just say hi to ROCK and morgan freeman at ticket counter and walk out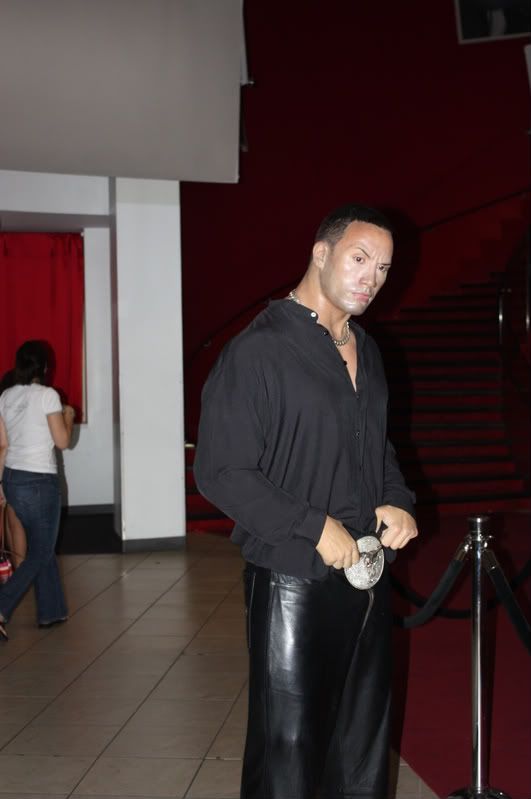 Ny has the sssssssssssstrechiest of limos
Huuuuuuuuuuuuuuuuuuuuuuuuuuuuuuuuuuuummer!!!
Empire state.Again there is an entry ticket for empire state followed by a queue to go to the top.So dont even bother!!!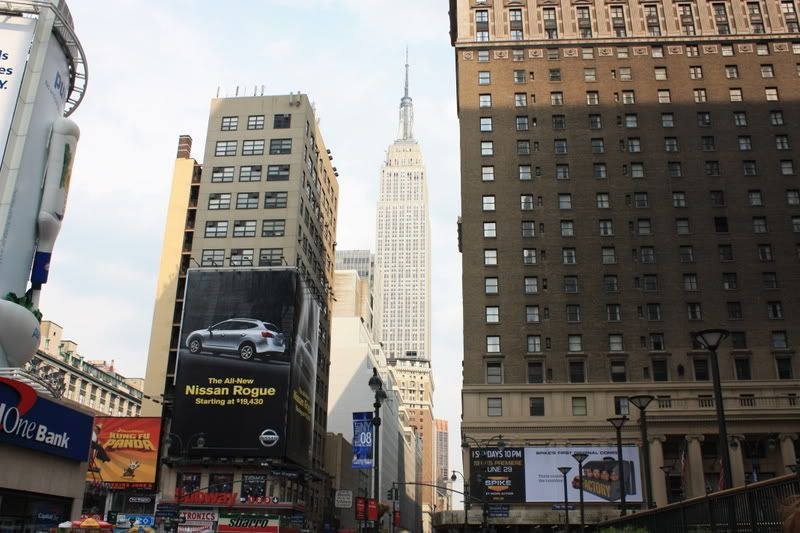 timesquare walking from 42nd street onto the broadway
__________________
Okay best way to travel some parts of NY is on foot due to utter choas over here.NY is divided into streets which is like 33 street,34 th street from south to north and there are numbered avenues like 7th avenue,8th avenue which criss cross streets east-west dividing the sections of city into square blocks.
So if you want to visit 34th street 8 avenue and you are at a particular place say 30th steet 9th avenue its easy to walk over without asking for directions.Uber cool ,aint it
Yeah there is a New York state in US (which has niagara falls) and there is Ny city so be careful where you want to go.
Lets begin the journey at NY penn (Pennsylvania)station.You can arrive here by amtrack,NJ transit etc etc.You get out of the station which is underground.You will arrive on 33rd street .Turn your head towards the west to see the empire state building.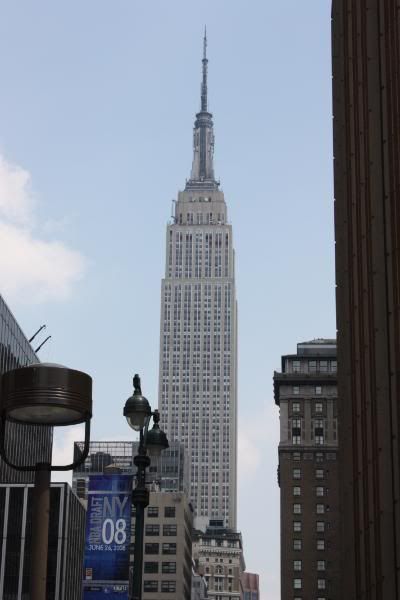 Soon you will realise that NY penn station is underground and above it is a world famous arena of madison square garden
This entrance is on 6th or 7th avenue of 33rd street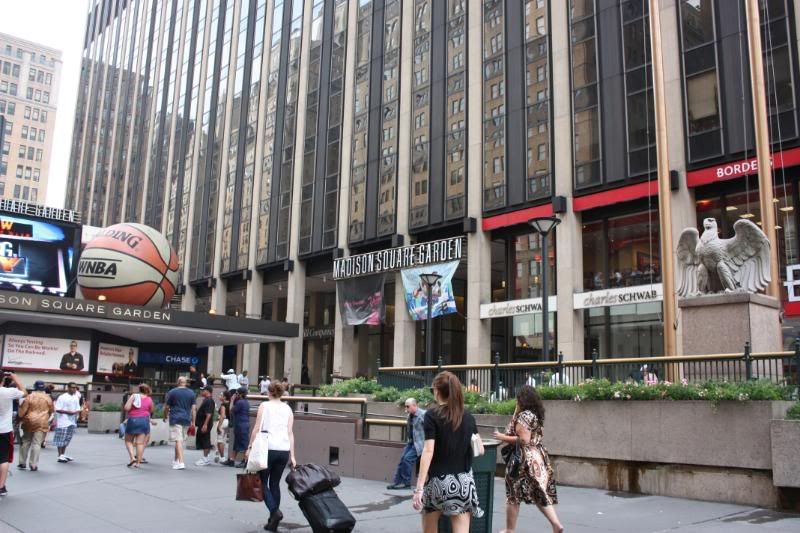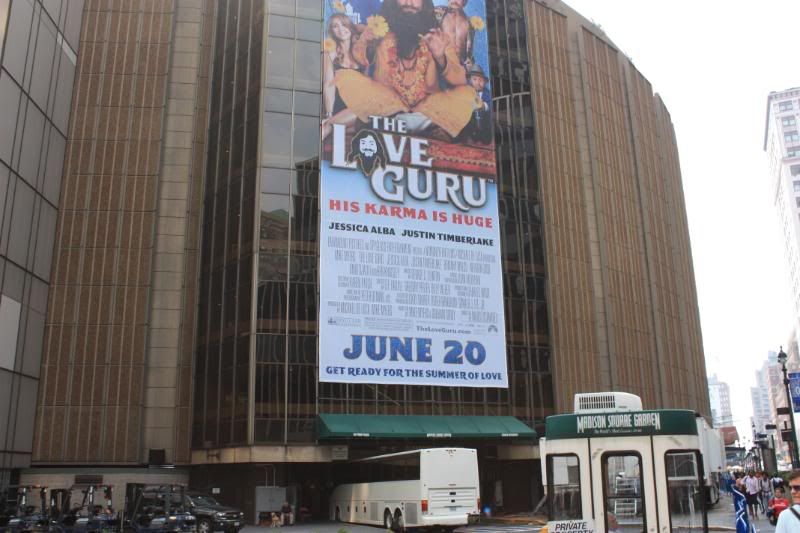 You can walk to 34th street and on to 8th or 9th avenue you can go shopping for camera,binoculors at B&H.Alternately you can exchange your messed up 400 D with a spanking new EOS 450 D by paying a little bit more (
Thats a long friggin boring story on some other thread but I exchanged a delayed 400 D with a messed up CF card slot+some extra money for a 450 D+peace of mind since sunday and its virgin and it completely works and thats my camera for next 10 years
)
Yeah this might be your first photograph with 450 D and you might not have fixed the lens correctly
Then you keep walking walking till you reach new 42nd street(Yeah there is 42nd street and 42nd new street) which has madams museum and Ripleys(Prices 24-25 $.....*COUGH COUGH*) next to it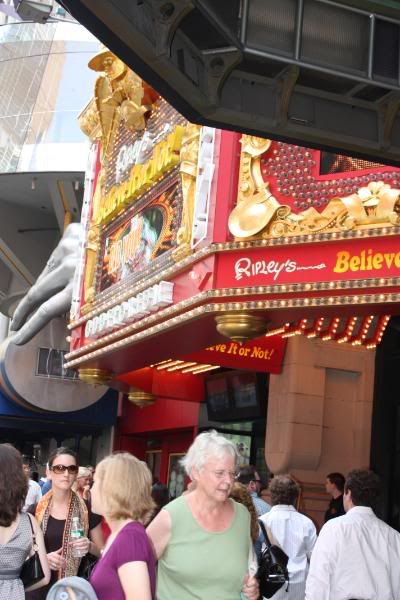 America isnt about big department store but there are plenty of sutta tapris in NY(They dont sell paan and manikchand maybe
)
Yeah there are hawkers which sit on street and grab their stuff and run away (due to authorities or otherwise)like it happens on streets on mumbai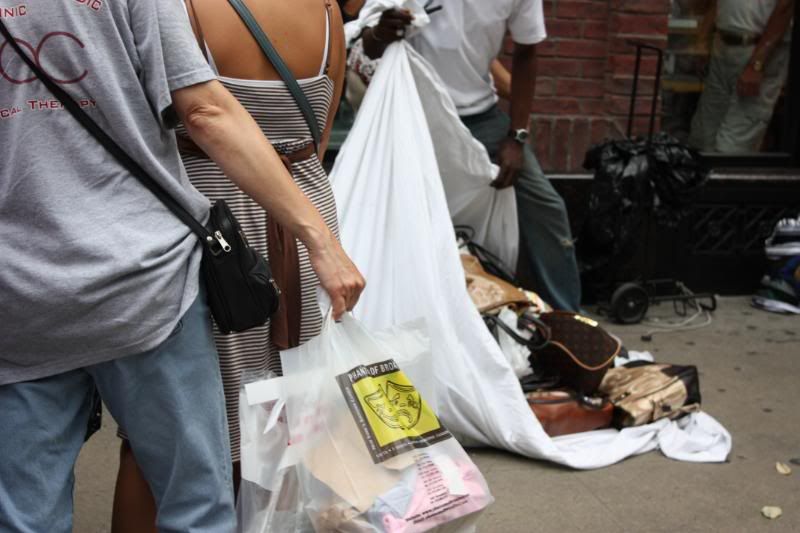 So much like mumbai
Lets visit the wtc and statue of liberty.
Get down at WTC station of NY path.
When you come to the surface you reach ground zero and site of new WTC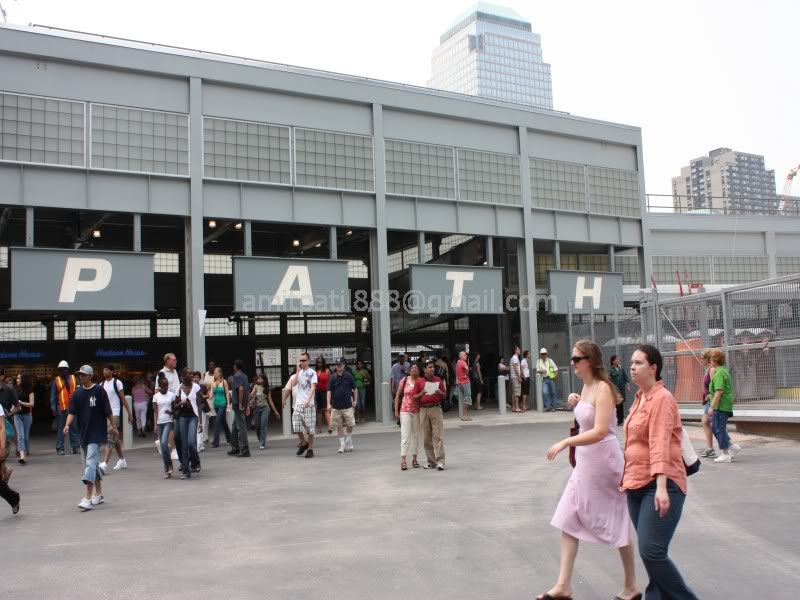 The attacks of 9/11 have left a void in NY skyline where freedom towers are coming up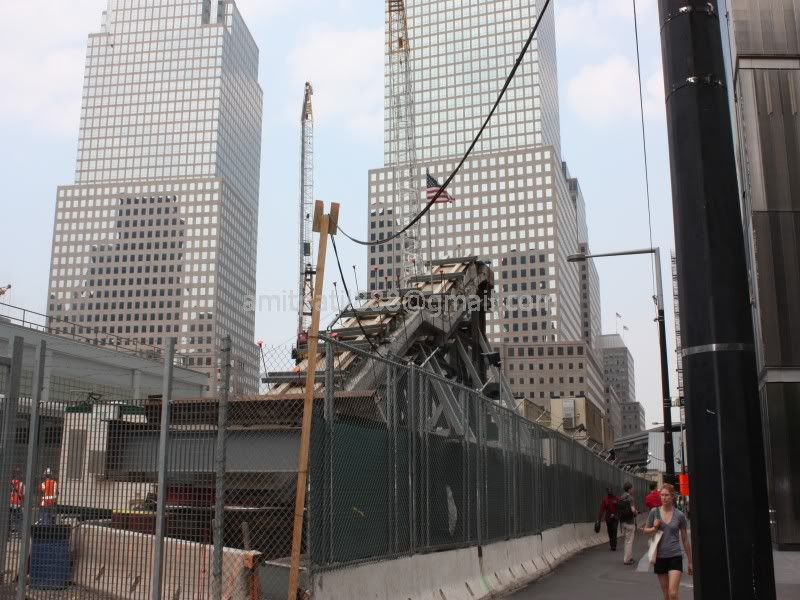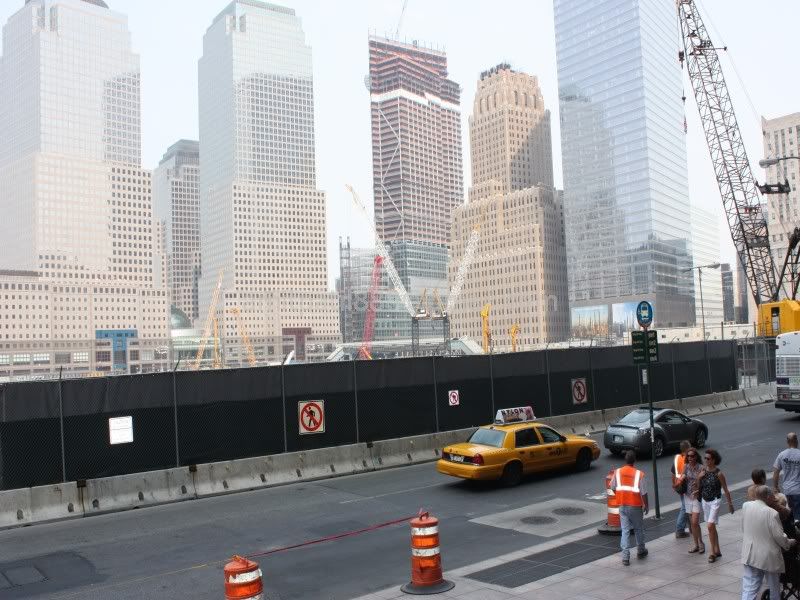 9/11 memorial.Entry fee $10
Ground zero with construction going on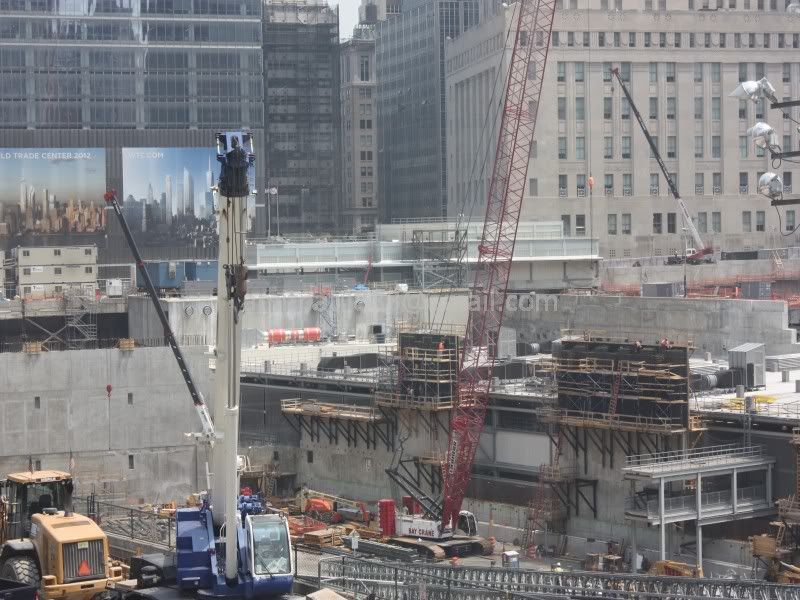 Freedom towers are expected to come up in 2012
You can explore wall street which is close to WTC.
Alter[nately walk south from WTC to battery park
Take the west side highway which has a nice walkway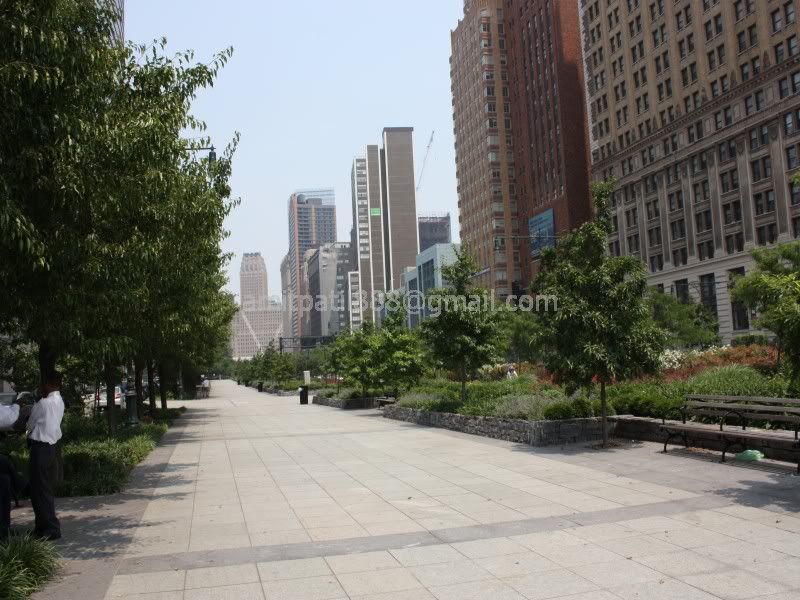 of course you find 'the streched ones' all the way.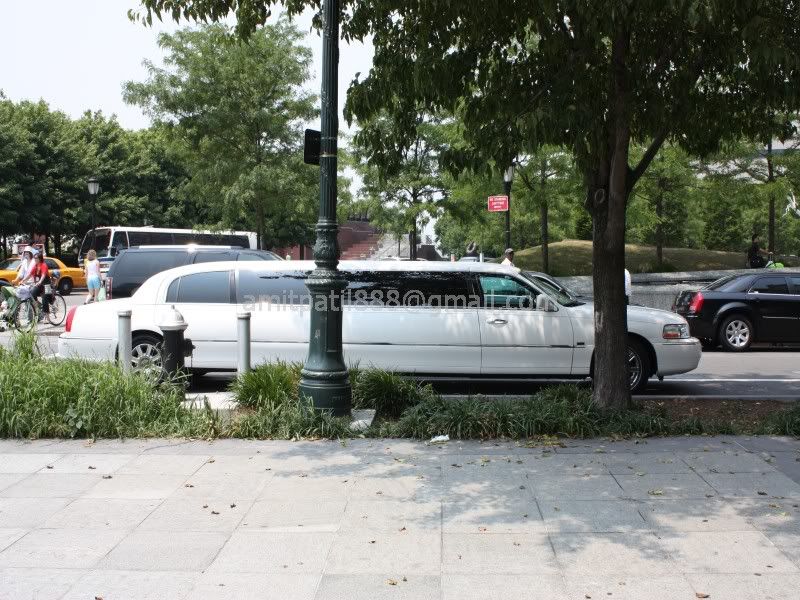 You can visit battery park alternately if you prefer you can visit statue of liberty.
Statue of liberty is on liberty island which is a 10-15 minute ferry ride from pier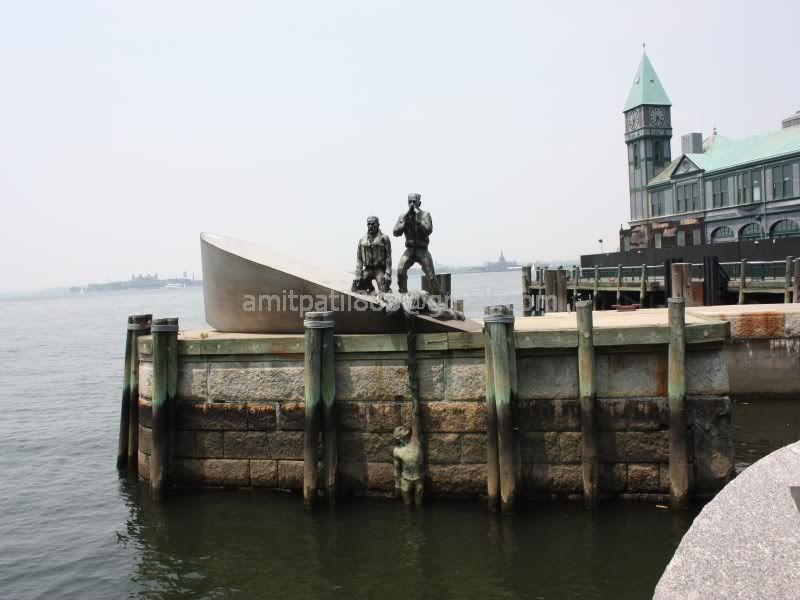 Purchase the tickets at clinton castle and stand in a queue for ferry.The queue is enormous during weekends and might take couple of hours.Interesting part is you get to see people of different nationalities in the queue all visiting the statue.
A few gentlemen beggers in the park play anthems on their instruments when they ask people "where are you coming from" to earn some quarters.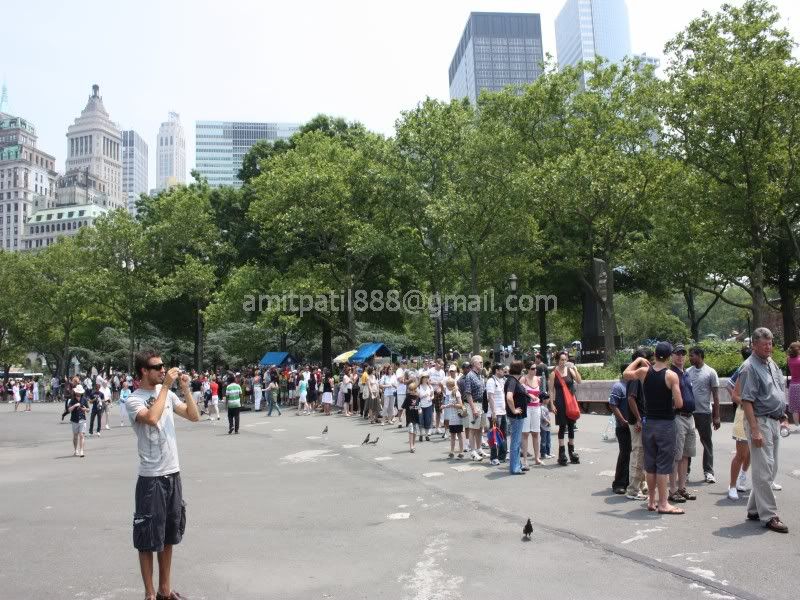 Price of the ferry as of now is 12$ for an adult
Hop on to the ferry to reach the grand lady.You can see lower magnificent lower manhattan as the ferry leaves the harbour.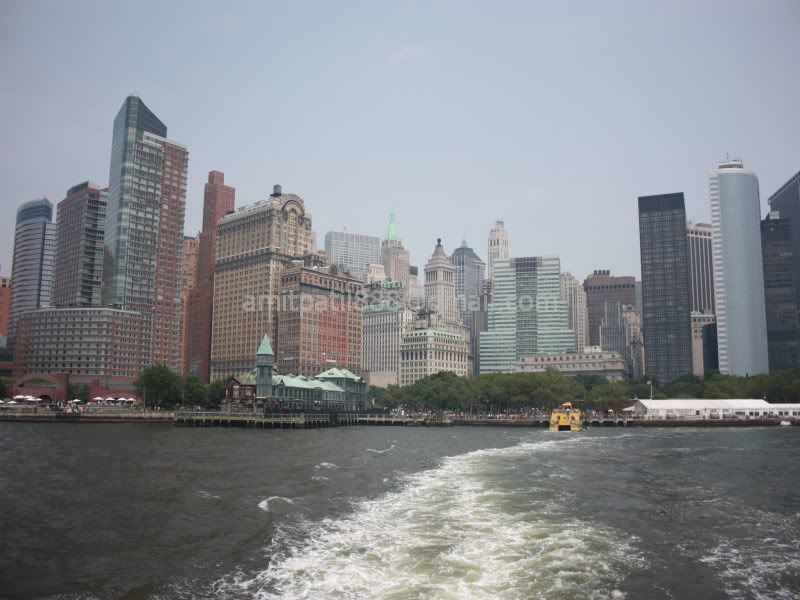 to be continued.....
One last pic
the grand lady
Me loves NY